Stefan Georgi is known for overdelivering. This is true whether he's giving a presentation at an event, being interviewed on a podcast, or doing one-on-one coaching work with a private client.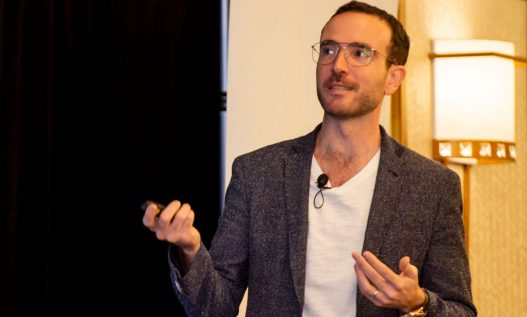 Stefan Georgi on How He's Built a Multimillion Dollar Copywriting Empire in Less Than a Decade

High-Income Business Writing
With: Ed Gandia
Date: May 18, 2021
I started my freelance journey by studying direct response copywriting.
And even though my business quickly evolved away from direct response, I've always admired the profession.
Because if you can sell on paper, you can write your own ticket—as long as you're willing to put yourself out there.
My guest today is a great example of this. Stefan Georgi is considered one of the top direct response copywriters in the world.
Since he started copywriting in 2011, Stefan's words have grossed over $700 million in sales for himself and his clients.
In today's podcast episode, Stefan shares the story of how he migrated to progressively better clients, raised his fees and multiplied his options for earning income.
Whether you're a direct response copywriter, a content marketing writer or any other type of marketing professional, you'll enjoy this conversation—and come away with an understanding of the mindset that drives these ultra-high earners.
Real-Time Marketing: How to sell through live-streaming with Stefan Georgi
Dragon Digital Marketing Podcast
With: Monique Idemudia
Date: Apr 25, 2021
The ecommerce industry saw accelerated growth in 2020 and the industry is projected to hit $6.5 billion in the next 3 years. (Source: Statista) Ecommerce has transformed how businesses market themselves and sell their products and services. A new ecommerce trend is live-streaming and real-time-selling.
This trend gamifies shopping, brings people together to create unique social experiences, and is minting millionaires left-and-right. Other countries are already knee-deep in this new trend. Livestream shopping is already a $63 billion industry in China and it's now making its way to the U.S. It's key that businesses capitalize on this trend in order to be ahead of the curve for the new year.
In this podcast episode, you'll learn what real-time marketing is, all about the opportunities and benefits of it, why it's important – and most importantly – you'll learn how to create a real-time marketing strategy and how to get started.
How to Write Better Copy and Be 99% Ahead of the Competition with Stefan Georgi
Uncensored Direct Marketing
With: Maria Sparagis
Date: Mar 4, 2021
Are you an entrepreneur who's looking for an amazing copywriter or a freelance copywriter who wants to level up your skill? Whichever side you may be, you will benefit enormously from listening to this podcast. Today, Maria gets on a conversation with Stefan Georgi, a direct response copywriter whose words have grossed over $700MM. He's the inventor of the RMBC method, a systematic approach to writing better sales copy more consistently in less time. Stefan is the co-founder of Copy Accelerator, a high-end copywriting mastermind whose 170 members generate over 1.5 billion dollars in annual sales. As with her other episodes, Maria's aim is to provide quick, actionable steps to help you succeed in your online marketing journey.
The Interconnection Between Trust, Love and Profit – in Just 7 Minutes with Stefan Paul Georgi

With: Bill Prater
Date: Sep 3, 2020
In this episode, Stefan Georgi talks about how he was able to make $70,000 per month as a copywriter. He also dives deep into how he was able to write 8-12 long form video sales letters with ease. If you're even slightly interested in writing high converting copy, listen to this episode now!
Fastest Copywriter Alive with Stefan Georgi

Unstoppable Business Podcast
With: Brian Li
Date: Jul 15, 2020
How Stefan started as a salesman at 6 years old [05:22] In a Las Vegas poker room, Stefan discovers what a "copywriter" is and it changes his life [08:20] How Stefan's entry into copy inspired him to create his high-speed, high-converting process [17:23] Stefan gives a behind-the-scenes look at his unique copywriting process that allowed him to write 12 sales letters a month [30:28] Mindset shifts that Stefan experienced on his journey
How To Make A Million Dollars A Year With A $35K Mastermind!
The Fighting Entrepreneur
With: Anik Singal
Date: Jul 6, 2020
Get this…You actually do LESS work, than if you were selling a bunch of products. Our guest today is Stefan Georgi.He is arguably one of the best copywriters in the world. His copy has generated over $700 Million in sales for him and his clients.Stefan also has a mastermind where the members combined are doing over $1 Billion a year!Get the insider tips as Stefan reveals the genius behind creating A Million-Dollar Mastermind. You're going to want to take notes……And you're going to want to rinse and repeat what you've learned.
From Broke to $700MM with Copywriting Legend Stefan Georgi

The Traffic and Funnels Show
With: Taylor Welch and Chris Evans
Date: May 19, 2020
In this episode, Chris and Stefan chat about why copy is so important, how to write effective copy, and how Stefan has generated over $700MM in sales with his words. Stefan is considered one of the top direct response copywriters in the world. Since he started copywriting in 2011, Stefan's words have grossed over $700MM in sales.
Geniuses Of Copywriting – Stefan Georgi
With: Brian Cassingena
Date: Apr 1, 2020
On this episode of the Geniuses Of Copywriting podcast – one of the best copywriters around Stefan Georgi joins us for a very special episode.
His Words Generated over $700,000,000-Here's How
With: Rachel Ngom
Date: Jan 27, 2020
Stefan Paul Georgi is a direct response marketer and entrepreneur who's sold over $500 million worth of products online. He currently lives in Las Vegas, NV with his wife and daughter. And he can easily be touted as one of the best direct response copywriters on the planet with his implementation of Emotional Response Marketing.
Copywriting Secrets Proven to Build Your Brand with guest Stefan Georgi
With: Josh Felber
Date: Jan 26, 2020
When it comes to writing copy, there's no one more talented than Stefan Georgi, who joins us on Season 4 Episode 30 of the Making Bank Podcast for an in-depth analysis of his RMBC method. Stefan has grossed over $700 million in sales since becoming a copywriter in 2011, has built a $120 million company for his biggest client, and has built his own company that grossed $23 million in its second year. There's no denying it: Stefan knows how to tap a keyboard.
Writing Sales Letters with Stefan Georgi

With: Kira Hug and Rob Marsh
Date: Jan 21, 2020
It's a bit early to pick a best episode of 2020, but we predict this will be an early contender. Master copywriter, Stefan Georgi, joined us for the 171th episode of The Copywriter Club Podcast, to talk about how he became a copywriter who has helped his clients earn $700 million is sales. That is NOT a typo. Stefan is a terrific copywriter and this interview is practically a workshop on writing better sales letters.
Adil Amarsi with Stefan Georgi

With: Adil Amarsi
Date: Sep 6, 2019
On today's episode, Stefan share massive copywriting tips every aspiring copywriters MUST take notes of. As he goes deep into the concept of "swiping", discover his take and pieces of advice to copywriters struggling to get a higher offer matching their expertise. Also, find out how to make copies through finding stories.
How to Excel and Strengthen Your Integrity with Renowned Direct-Response Marketer Stefan Georgi

With: Dr. Jeremy Weisz
Date: Jul 2, 2019
On this episode of Inspired Insider, you'll hear from business leader and entrepreneur, Stefan Georgi. In his conversation with Jeremy, Stefan opens up about the impact his father had on his life, successes he has celebrated along the way, why he loves copywriting, and much more. You don't want to miss a minute of this powerful episode featuring Stefan's story!
The Copy Closer Podcast With Stefan Georgi

With: Carlos Redlich and Tiffany Alford
Date: Apr 24, 2019
In this episode, Stefan Georgi talks about how he was able to make $70,000 per month as a copywriter. He also dives deep into how he was able to write 8-12 long form video sales letters with ease. If you're even slightly interested in writing high converting copy, listen to this episode now!
How To Make Half a Billion Dollars With Your Words

With: Dr. Gary Sanchez
Date: Apr 5, 2018
In this episode, Stefan Georgi – How to make half a billion dollars with your words (Challenge) discover your WHY today!
Your Business's Hero's Journey with Stefan Georgi

The Garlic Marketing Show Podcast
With: Ian Garlic
Date: Dec 26, 2017
Ian Garlic speaks to his friend Stefan Georgi on this episode of the Garlic Marketing Show podcast. Stefan's copywriting skills are responsible for billions in sales! He has an acute understanding of how to best speak with customers in a way that translates into sales, and he shares his tips for others looking to write their best sales copy!
Want to check out Stefan in action?
Here's a list of live events featuring Stefan