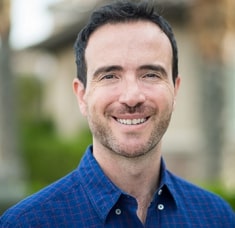 Stefan Georgi is considered one of the top direct response copywriters in the world. Since he started copywriting in 2011, Stefan's words have grossed over $700MM in sales.
When not working, Stefan spends his time with his wife, Laura, and daughter, Eden. He also loves watching sports, playing golf, being outdoors, and is an avid reader.
If Stefan had his own baseball card, here's some of what would show up on the back of it:
Co-Founder of Copy Accelerator with Justin Goff
Copy Accelerator is a weekly training program with 90+ members. The mastermind provides in-depth training on Stefan's RMBC Method for writing faster, better sales copy. The members in our mastermind generate a combined total of over $1BN in annual sales.
Co-Founder of Turtle Peak
A Las Vegas based contact center that is growing by over 100% each year, Turtle Peak provides both inbound and outbound services and now employs over 60 people and offers 24/7 phone support. The company is in the process of doubling in size and projects to have over 150 employees by the end of 2020.
Direct Marketing + Company Founder + Mentor
Individually wrote 50+ direct response marketing pieces that have grossed a combined total of nearly $700 million.
Created a company that generated over $120 million in revenue for one single client in its first year.
Built a health and wellness company that's grossed over $23MM in a single year.
Minority owner in a sports agency with players in the NFL and MLB.