Morning 🙂
Today will be part two in my series about common mistakes I see people making in their leads.
If you missed yesterday's blog post with part one, it's probably worth going back and reading that first…
And don't worry, because this little guy will be here waiting for you when you get back.
Okay, so with that being said…
Let's move onto the next mistake…

Lead Mistake #2 – "Hitting Them With Stats."
This is one of the most common mistakes I see get made…
And it drives me insane.
Because it's absolutely the wrong approach to take when writing a lead.
Remember what I said in the last email:
The whole point of the first sentence in your lead is to get your prospect to read the second…
The whole point of your second sentence is to get your prospect to read the third…
And so on.
The best way to achieve that objective is by leading with something that induces a lot of curiosity…
Or by hitting your prospect with an emotional hammer…
And both of these things are regularly achieved by telling a relatable, but dramatic story…
Or at least hinting at that story in your lead.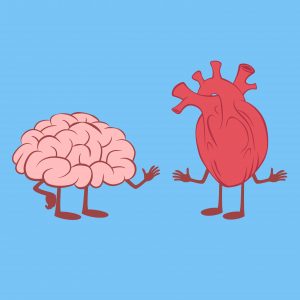 Great sales copy always speaks to the heart first, and the mind second.
So, in your lead…
The goal is to capture the prospects emotional attention first…
Then deal with their rational brain later.
Often though, that's not what happens…
Instead, it's Statsville, USA…
And MY GOD is it boring.
Here's a totally made up example of what I'm talking about…
"The following is an important message for adults over the age of 60 who are worried about retirement.

According to a recent survey done by Forbes Magazine…

More than 73% of adults over the age of sixty are afraid they'll outlive their savings…
And new research from the AARP has found that at least one-in-two American Seniors believe they should have invested more money when they were in their forties.

With data like this, it's not surprising to see why retirement can be so scary…
But the good news is that it doesn't have to be this way."
Like I said – I just made this example up. The statistics aren't real (though they sound believable). I'm simply using this for illustrative purposes.
But honestly, this lead could be way better and here's why: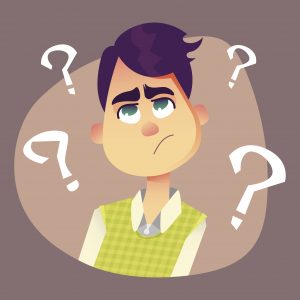 When it comes to the prospect who is reading this…
They don't care what 73% of adults over the age of sixty think…
Or what one out of two seniors believe.
They care primarily about THEMSELVES.
So talk to directly to them…
Not indirectly through stats.
What actual value is achieved by giving your prospect any of the data mentioned above?
Maybe you illustrate that their pain point is common and widespread?
Great!
Except your prospect couldn't care less that other people share their problem…
They only care about the fact that THEY have their problem…
And they want it to be resolved ASAP.
Telling the prospect "you are not alone" can be an effective line in your sales copy…
But it's certainly not the purpose of the lead…
The purpose of the lead is to: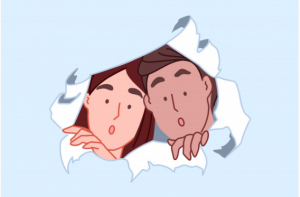 1) Capture the prospect's attention (a la curiosity)
2) Get them to continue engaging with your copy
3) Connect with them emotionally
4) Call out their pain point (aka their big problem)
5) Promise that you're going to give them an easy solution to that problem…
6) Acknowledge skepticism about your promise, and say you'll give them more proof later.
Sharing a bunch of statistics doesn't do any of these things.
Instead, it makes you sound like you're writing a mediocre college paper…
Or that you're a mid-level think-tank employee whose about to give a boring report at some lightly attended conference.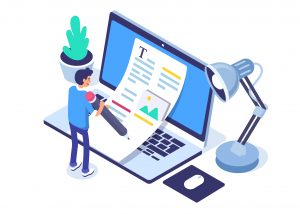 So, how could we rewrite this lead?

If it were me…
My first instinct would be to turn it into a story.
Specifically…
I'd find a dramatic but true story about a senior who is struggling with their retirement…
And I'd tell that story in a way that relates to the prospect and their fears.
My version of the lead would go something like this:
"At the young age of seventy-two…

The last thing Jen Smith expected was to be working at Walmart as a Greeter…

And yet, there she was… sheepishly filling out the two-page-application…

As a young, pimply faced manager less than a third of her age looked on.

It wasn't supposed to go like this…

But Jen's so-called "golden years" had become a deep dark pit of despair.

It started when her husband had died unexpectedly a year earlier, burying her in unplanned funeral expenses…

And after following bad investment advice from a well-respected financial advisor in her town…

Jen now found her retirement savings plummeting towards zero…

Even though she was continuing to cut cost after cost…

And living on canned soup and vegetables most day.

The only way Jen could stay afloat…

Or even have a chance of staying in the home she'd lived in for more than thirty years…
Was to get a new job…

And so, even though her bones ached, her heart was heavy, and all she wanted to do was be at home in her garden…

That's exactly what she did.

Hi, I'm EXPERT…

And if Jen's story hits a little too close to home…

Then it's urgent you hear what I have to say.

Because even though what happened to Jen is far too common…

Inside this presentation I'm going to be sharing a foolproof way to make sure it doesn't happen to YOU."
Then I'd hint at what the "foolproof way" is and how it works (without giving it away)…
Briefly share some proof and credibility elements…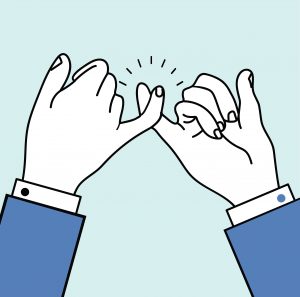 And make some promises about how this solution will help the prospect's pain point disappear.
The above is not perfect.
But it's a good start.
And, it's much more effective than just beating your prospective over the head with stats.
Okay, that's it for this morning.
Hopefully you're getting value from these emails…
Because I have several additional mistakes to share with you…
And honestly, this topic is a lot of fun to write about.
On my end…
I'll be waking up Eden pretty soon…
And we're flying back to Las Vegas soon…
Then tonight, me, Laura, Amber Spears, and a few other friends are going out to dinner on the Strip…
Which should be a lot of fun.
– SPG
P.S. I know several people on my list shared yesterday's email with their in-house copywriters and friends. I then got hit up by a few of those folks asking how they can get my emails directly. So, if you happen to share this email with someone new, they can apply to be on my list using this link.