A while back I wrote about how some of my inner self-talk used to be "I'm not good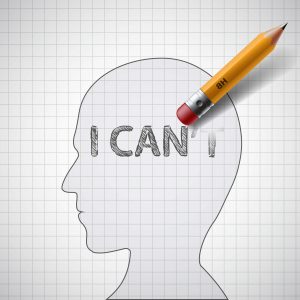 enough" and "I don't belong."
Well, not long ago while I was at a mastermind with some heavy-hitters… those thoughts reared their head for the first time in a long time. Not as viciously as in the past, but they were there all right…
And in this post…
I'm going to show you the simple trick I used to silence that voice.
Not just "ignore" it, but totally flip the script so that I was laughing, smiling, and feeling relaxed and confident.
First though, let me give you a little background:
I'm out in LA for Joel Marion and Dan Fleyshman's 100MME Mastermind. It's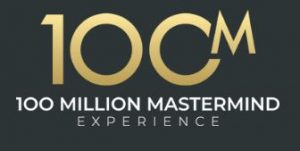 $100k per year to join. And the caliber of people is pretty nuts. There's the guy the TV Show Scorpion is based on (Walter O'Brien), Josh Snow from Snow Teeth Whitening, the founder of Onnit (Aubrey), a dude with over 5 billion views on social media (Prince Ea), the pastor to Lebron James and Justin Beiber (Carl Lentz), and those are just a few of the names I thought of off the top of my head.
Total there are 100 members and they're doing stuff like:
Managing eight and nine-figure per year Ad Spends…
Running billions of Facebook impressions a month…
Generating over $100MM per year in revenue with real brands that will probably sell for crazy multiples some day…
Building networks with some of the most famous people on earth…
Etc.
Point is, the group is stacked…
And while I already knew about 30 or so of the mastermind attendees…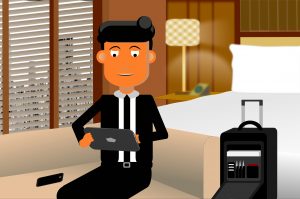 Yesterday afternoon, as I was up in my hotel room getting ready for the event to start, I noticed something surprising…
I felt NERVOUS. Super nervous.
It was kind of fascinating…
Because I was doing these weird habits and patterns I hadn't done in a long time. I was thinking the same few thoughts on repeat in my head, like my brain was on a loop. And I was talking to myself too.
More than once I caught myself thinking or fantasizing about how "if only I had XYZ accomplishment under my belt, then I'd REALLY impress people"…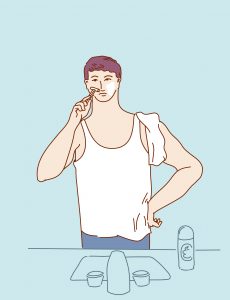 And the craziest part of all was what happened right before I took a shower.
I was using my electric razor to trim up my beard…
When I realized that while I was holding my razor in one hand…
With my other hand I was literally squeezing my own neck.
I can't explain it – it was very strange.
But thank God I had enough self-awareness to realize I was doing this, because it forced me to stop for a minute, and start cracking up.
What a CRAZY physical manifestation of a mental hang-up, right?
And the more I laughed about this…
The more I realized that really, I was being ridiculous…
I knew I didn't need to "prove" myself to anyone in that room, and that my career and accomplishments speak for themselves…
Of course I belong in this group…
And it was at this point that I had a revelation…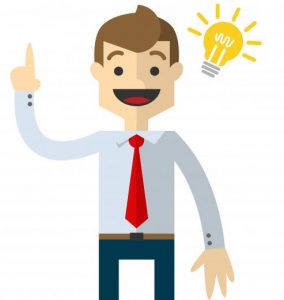 Something that's all about mindset…
And that totally flipped the script.
You see, instead of being alarmed by my nervousness, or telling myself to "stop being nervous"…
I embraced it.
I gave myself full, total permission to be nervous. To be scared shitless. To feel whatever I was going to feel.
Specifically, my self-talk looked something like this:
"Man, it's so awesome that I'm nervous. I haven't felt nervous about meeting new people, or attending an event, in a long time. This is really cool. I should embrace this situation like an anthropologist. Let me observe myself tonight. How will this play out?
Let's say I'm so nervous that I'm a little awkward when I meet people. What happens then?
Does my life change in any super negative way?
Nope, not really. And won't it be interesting to see how people respond to me if I come across as nervous? Will my nervousness make them seem awkward too? Really curious about that!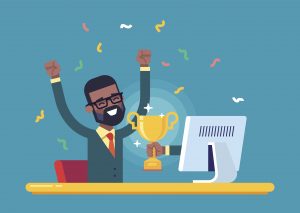 But ultimately, let's celebrate this nervousness. Because it means I'm doing something special and cool. It means I'm continuing to level up in my life. It means I'm growing as an entrepreneur.
Being nervous is AWESOME. It means this is going to be a really special weekend for me."
That's the general gist of how the self-talk went…
But sure enough, as soon as I was truly willing to accept and embrace my nervousness…
And to realize it was completely fine to feel that way (in fact, it was actually really NEAT that I felt that way)…
The nervousness disappeared.
I didn't feel like I had to prove anything to anyone anymore.
I didn't worry about being awkward or weird…
I felt open to whatever happened, and ready to embrace the moment.
And turns out, it was a pretty fun night. I saw a TON of familiar faces and friends…
But I also met a TON of brand-new, very interesting people too. We didn't become instant BFFs (for the most part), but I can feel the seeds of new relationships being planted.
And that's something I love – because I really value relationships in this industry more than just about anything else.
Anyways – just wanted to share this real quick.
Hopefully you find it valuable ☺
– SPG
P.S. This post originally came from an email I sent to my private list. If you want to see more stuff like this from me, you can apply to join my list using this link.