Good morning 🙂
A couple weeks ago my wife Laura and I drove out to Moapa Valley, about an hour from the Vegas strip, to do some off-roading.🤩
To be more specific, we went on a group ride where we drove a UTV.🏍
If you don't know what a UTV is, it stands for Utility Task Vehicle…
And it's more commonly referred to as a side-by-side.
Basically think of like a mix of a golf cart, dune buggy, and ATV…
That's capable of going very high speeds across sand dunes, rocks, and all kinds of other rough terrain. (we were driving a Yamaha YXZ1000R if you want to just google an image lol). ​​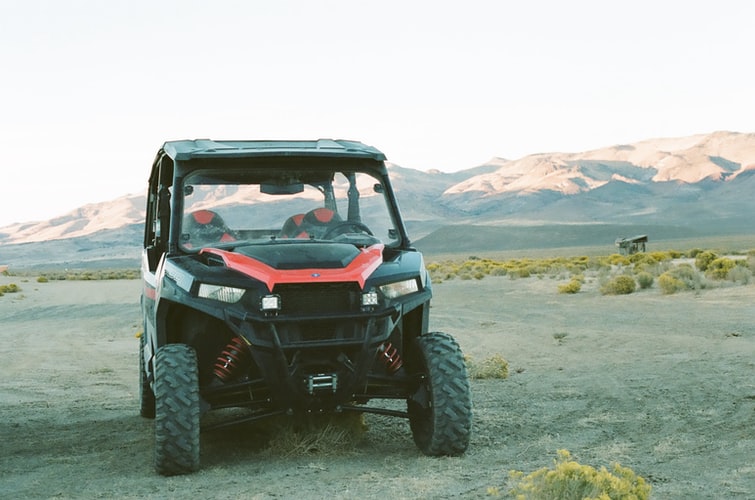 I'd never driven a UTV before…
So as our group took off for our ride, I didn't know what to expect…
​
As once we started flooring it across insanely rugged trail…
And driving up-and-down sloping, sandy paths with huge bumps…
I realized I needed to really focus and get locked in.
Which I did…
And by the time our group stopped for the first time, I was starting to feel pretty comfortable.
We took a break for about 20 minutes, then went back to driving…
And during this second leg of our trip I got into the zone.
Suddenly I was flooring it into hairpin turns…gunning it across open stretches…scuttling up rocky inclines at high speeds…
And having a LOT of fun.
That was the big difference…
In the first leg, I wasn't having fun I was just hyper-focused on driving…
While during the second leg, I felt like I was one with the UTV…and I was having a blast.
When we took our second break, Laura immediately said "you feel a lot more comfortable now huh?"
To which I said "yep."
And then, during the third and final leg of our drive…
I wasn't even really thinking about driving anymore…
Instead, I was doing it automatically while taking in all of the scenery…
And I was super sad when the ride ended.
Now the reason I'm sharing all of this…
Is because I realized it has a lot of parallels with learning copywriting, or really any skill-based task.
At first it can be hard to enjoy yourself, because you're just focused on the mechanics – and you're hoping you don't majorly screw anything up…
Then, with time and experience, your familiarity increases and you can actually begin to enjoy what you're doing…
And finally, it becomes automatic…
At which point, you either continue to do it because you love it…
Or you go and look for new challenges or ways to innovate.
That's the way it is with learning copywriting too…
And I thought the similarity was interesting, so I wanted to share 🙂
– SPG