I've never been a fan of NFL quarterback Tom Brady.🤷‍♂️
He's just not my guy…
I like other quarterbacks a lot more…
And I really dislike the Patriots, which is the team Brady played
on up until this year.
So given all of this…
It might be surprising to hear that I constantly think about
Tom Brady while writing copy.
But I do…
Because like him or not…
The guy is the GOAT (greatest of all time) at his position.👌
He's 43 years old, which is "ancient" for an NFL Player…
Yet he's still playing at the top of his game…
And even though he has a ton of money and could retire tomorrow…
Not only does he stay in the game…
But he is OBSESSED with being the best.😍
Tom Brady doesn't take days off…
He doesn't decide to "phone it in" during some games…❌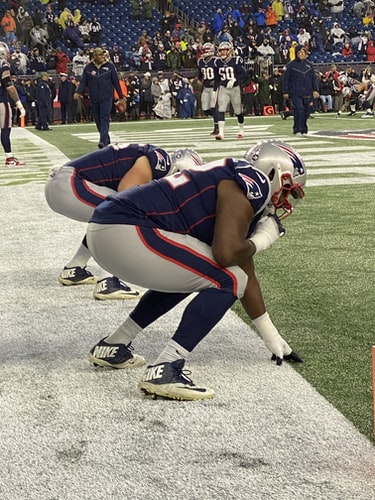 He doesn't skip practices because he's already so great…
Instead, he has a relentless drive to become even better…
To build a legacy…
And to eradicate all questions or doubts about his legacy.
So I think about all of that, and then I think about my
copywriting projects…
And I think about how, if I want to be the best copywriter I can
be…
Then I need to act like Tom Brady.
I've got to keep studying copy and practicing…
And I've got to approach every piece of copy I write as if it's my
personal Super Bowl.
When I do that…
I continue to perform at a high level and rack up wins.
But you should know that I had this mentality before anyone
was talking about me as being one of the top copywriters out
there.
In fact, the two go hand-in-hand…
I was obsessed with being the best long before I was one of the
best…
And this obsession was a necessary precondition to achieving
greatness.
All of which is to say that I hope you incorporate the same
mindset into anything you do.
Whether you write copy, build businesses, sell real estate, or do
anything else…
You can't do ordinary things to get extraordinary results.
Get obsessed…
Get focused…
And all the other stuff (the money, the recognition, the
opportunities) will follow.
– SPG
P.S. This post originally came from an email I sent to my private list. If you want to see more stuff like this from me, you can apply to join my list using this link