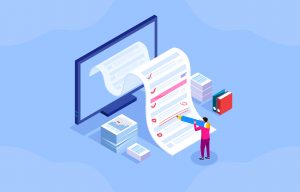 Hello, hello 🙂
Today, we're going to keep going with my series about the most common mistakes I see copywriters make in their leads.
If you're new to my blog and want to see the previous posts in this series, you can check them out below:
Big Lead Mistake #1
Big Lead Mistake #2
Big Lead Mistake #3
Big Lead Mistake #4
Okay, so let's jump right in…
Lead Mistake #5: "Forgetting to Fascinate"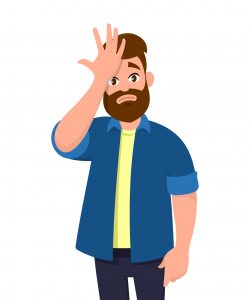 Fascinations are also sometimes referred to as Curiosity Bullets…
Which is an apt synonym…
Because the point of fascinations is to stimulate curiosity and intrigue.
There are at least 21 different types of fascinations according to Tony Flores and Clayton Makepeace…
And they include the "How To" bullet, the "Why" bullet, the "Secret" bullet, the "What Never" bullet, and so many more.
---
So, let me give you some examples of what these fascinations look like, and how they apply to the lead.
Pretend we're selling a digital guide about "Survival Real Estate"…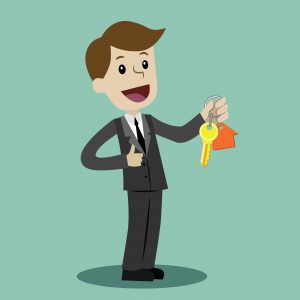 Where the premise is ultimately that AI is going lead to the destruction of major cities…
And you need to have a bunker on several acres of remote land…
That way, you can escape to it when stuff hits the fan.
It's kind of an out-there premise, I know…
But I do want a bunker at some point in my life…
So, just indulge me for now 🙂
If that was the Big Idea behind the product…
Then some of the fascinations you'd find in the lead might include:
Why you should NEVER have any appliances made after 2005 in your emergency bunker…
The sneaky way to buy up to 10 acres of land, with direct access to freshwater, for less than $10,000 cash (no matter what state you live in)…
How you can cut your connection to the internet but still send messages to friends who are up to 1,300 miles away in less than an hour. HINT: It has to do with a "forgotten" technology first invented by a famous German Mathematician back in 1829.
4 little known secrets that small-town real estate agents are PRAYING you never discover. (Knowing just one of these can cut their commission in half and put the savings directly into your pocket).
When you'll know it's time to leave your home and "head for the hills," according to the world's premier expert on the dangers of AI.
Plus, the TRUTH about 5G technology…
And, why an obscure 2014 Patent issued in Hong Kong all but guarantees the U.S. Economy will collapse by 2022.
These are all examples of fascinations…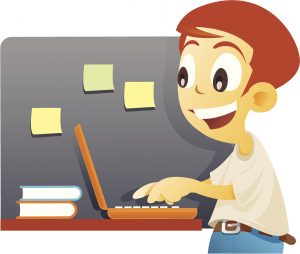 They were super fun to write.
And hopefully, you can see how powerful these can be…
Along with how they can evoke curiosity.
Good fascinations make the prospect think: "Well damnit, now I have to keep going so I can find out the answer to these riddles."
That's the whole goal of fascinations.
Especially in the "lead."
And, as far as where to place fascinations in your lead…
That's kind of open-ended.
For me, personally…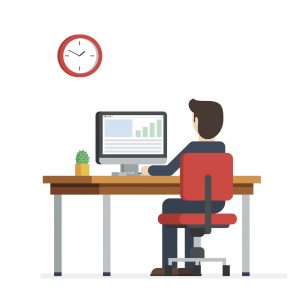 I typically put most of my fascinations towards the end of the lead.
I've got my emotional story or my big hook at the beginning…
I call out the prospect's pain point and tease a unique, contrarian solution…
I tell the prospect that this solution is backed by proof…
And I assure the prospect that they'll get the full solution in just a minute.
Then, I tell the prospect that in addition to all of that…
In the next few minutes, I'm also going to show them…
Why…
How…
What NEVER to do…
Etc.
I really like doing it this way…
Because even if my lead is a little bit off…
Or my big idea isn't hitting as hard as I thought it would…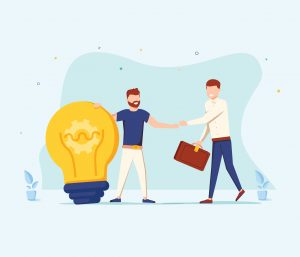 Throwing in those fascinations at the end drastically increases the chances of the prospect sticking with me.
And, the longer they stick with me…
The more invested they become…
And the more likely they are to ultimately buy.
—
Make sense?
And also, because I know you might be curious…
When it comes to using fascinations to actually sell your product…
It's the same concept.
Except that in this case…
You're teasing all of the stuff that they're going to discover in the book/course/training/webinar/live event/etc…
That way, they read your fascinations and think: "gah, I have to buy this product now or I'm going to go crazy with curiosity."
—
Okay, that's it for now.
I've got a super busy day ahead of me…
Plus, at some point, I need to run to BestBuy.
My Macbook died yesterday and I had to go buy a new one…
Which is fine…
Except the trackpad on my new Macbook is so large…
That my hands keep touching against it…
And it's screwing with my typing.
So I gotta go buy myself an external keyboard here…
Before I go insane.
-SPG
P.S. If you missed the private Zoom call I did with Stefan recently on the 5 biggest mistakes with leads that are hurting your conversions, I have the replay for you today.
The call covers things such as…
Clearing your throat, and not hooking the reader right away (I see this ALL the time)
Why explaining too much in your lead spells doom
The result when you use statistics in your lead
How to avoid talking about yourself (or your guru) too much in the lead
Not piquing their curiosity enough with your fascinations
Plus a whole lot more…
You'll hear all of that when you watch the replay.
The replay is posted in our Facebook group "Justin & Stefan Talk Copy".
So you'll need to join the group to see it.
If you're already in the group, you'll see the replay pinned at the top of the group.
If you're not a member, then head on over and join now (it's free).
Here's the link to join the Facebook group and see the replay…
https://www.facebook.com/groups/1931560346918594/
P.P.S. This post originally came from an email I sent to my private list. If you want to see more stuff like this from me, you can apply to join my list using this link.