I've felt that way before.😌
One of the last times was in late 2018, right before launching Copy Accelerator with Justin.
I'd been running an Agency for two years and it was a nightmare…😓
And I was burned out on that, plus I hadn't really written a bunch of big winners in a while…😨
So people weren't really reaching out to hire me.
Then, we launched Copy Accelerator…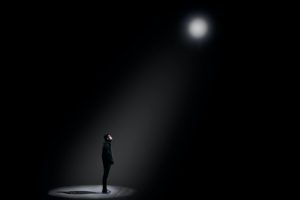 I started putting myself out into the public spotlight a lot more.
Justin was mailing his list a lot talking about me…
We did a free mastermind at Traffic and Conversion, where we got a bunch of people to join CA…
And it was off to the races.
During that time, I also took on several new clients and had big wins for several of them…
Most notably VShred and Green Valley Naturals, but also several others…
Plus, I finally decided to start my email list, which quickly paid dividends.
Then, during Spring of 2020, during COVID, I finally created and launched The RMBC Method as a course, which has been incredibly well received…
And since 2019, I've been on a ton of podcasts, had a lot of media features, spoken on a lot of stages, etc.
It's pretty crazy to think about how, prior to launching CA, though, I really felt like maybe my best days were behind me.
They weren't (obviously)…
But that's kind of what I thought.
So what was the secret to regaining momentum?
Not giving up. It sounds obvious, but it's important. I kept believing that I had a lot more left in the tank and that I was going to do many more incredible things. I realized that we all go through ruts, but then we all get out of ruts. So sometimes you've just got to ride the wave and understand that eventually, it will take you back to the sunny shore.
Pivoting when needed. I hated the agency, so I wound that down and switched my focus to Copy Accelerator. My life has been exponentially better due to that decision.
Being willing to put myself out there. My email list, podcasts, Justin and Stefan Talk Copy, etc. – that made a huge difference. I was in the conversation, and this led to a lot of new clients + a lot of people coming into my universe.
Now, here's the thing…
Lately, there have been a few times where I've started to feel like maybe I'm losing momentum…
But when I get that way, I'll think back to late 2018, and I realize I'm not…
And then I remind myself of all the stuff I've got on the horizon.
Clearly, I'm not in any danger of losing momentum…
So why do I sometimes feel this way?
I think this often happens when we're in "production" mode vs. "marketing" mode, and it's important to recognize this: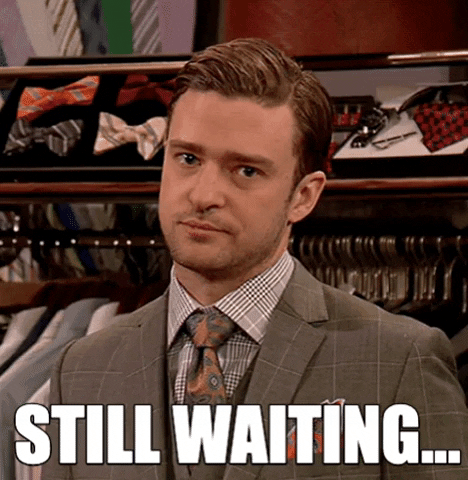 Sometimes, waiting is the hardest part of the entrepreneur's journey…
And in extreme cases…
We can even be tempted to just "walk away" from a project before it's finished.
That's often a bad idea…
Because if you walk away, you'll just have to start something new, and it'll actually take more time to bring it to completion.
So as much as you can…
Try to be okay with lulls…
Think of them as the rehearsals leading up to a Broadway show…
Or the practices that an NFL team does before game time on Sunday…
They're not glamorous…
But they are absolutely crucial if you want your finished product to truly shine once the lights come on.
– SPG
P.S. This post originally came from an email I sent to my private list. If you want to see more stuff like this from me, you can apply to join my list using this link