Did you know that at its peak, Subway had 43,912 stores around the world, compared to 37,241 for McDonald's and 27,339 for Starbucks? 🤔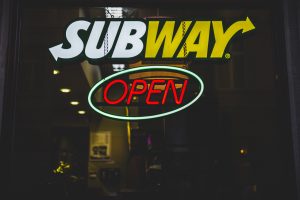 This made Subway the most franchised company in the world…
And it also made Subway's co-founder Tony Deluca a billionaire (although by many reports, he was also a pretty gross human being but that's a post for another day).💲
Now over the past few years, Subway has begun to slip and is down to "only" 37,540 or so locations…⬇
And while I don't know if I'm particularly "long" on Subway in 2021…
The growth they've accomplished is pretty remarkable for a chain that didn't open its second location until 1974.
So what is it that enabled Subway to grow so rapidly?
A few things:
First, there's the cost to enter the market.
The total investment needed to open a new McDonald's is between $1,215,000 and $1,945,000 + an initial fee of $45,000…
While the total cost to open a subway is between $116,000 and $263,000 + an initial fee of $15,000.
Second, there's the marketing:
Subway benefited a TON from a period of time where everyone thought eating sandwiches was super healthy…
Plus, that guy Jared who lost a ton of weight by only eating Subway sandwiches (and who also later was exposed as a horrible sexual predator and general POS).
And third is something that I don't see folks talk about as much…
It's really f*#@ing easy to make a sandwich.
For some reason, I've been thinking about this a lot lately…
And how it's gotta be one of the clear drivers to Subway's growth.
Think about it:
Even at McDonald's you need people to operate milkshake machines, deep fryers, grills, etc…
At Starbucks, your baristas are essentially culinary craftspeople…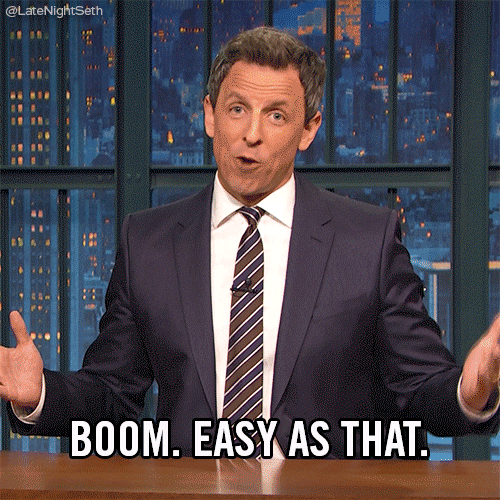 But with Subway, your people simply need to be able to cut a piece of bread, put the desired meat, toppings, and condiments on top, and wrap it up.
Worst case, you've gotta run the sandwich through a toaster…
But this is a job that pretty much anyone can do.
And that's really crucial when you're trying to scale.
You're going to need to hire people…
And yes, that means you're going to want your processes to be as simple as possible…
But it also means that the simpler your processes are in the first place – the easier time you'll have finding people who can fulfill them.
So many entrepreneurs seem to gravitate towards creating complexity in their processes…
And it works for a while until it doesn't.
At that point, what do they do?
Typically they go pay some consultant copious amounts of money, and all that person really does is tell them to simplify things.
That's not to bash on consultants – sometimes we need to pay someone to tell us obvious things…
But the more you grow and scale your business, the more you'll benefit from avoiding complexity as much as possible.
If you've got yourself a Subway…
Don't start offering your customers espresso or milkshakes.
You've already got it figured out…
Keep focusing on what's working…
Keep things as simple as possible…
Keep making sandwiches…
And you'll tend to avoid a LOT of headaches and financial misery as a result.
-SPG
P.S. This post originally came from an email I sent to my private list. If you want to see more stuff like this from me, you can apply to join my list using this link