From the age of 19 to 21…
I was partnered in a music business…
And we had a retail record store…
That was located inside of a local all-ages music venue.
One of the big perks of having a record store inside of a venue…

Was that whenever a band I liked played at the venue…
I got to see them for free…🆓
And one such musician was Atmosphere…
A hip-hop artist that I was obsessed with at the time.
He played at the venue one night in the Spring of 2006…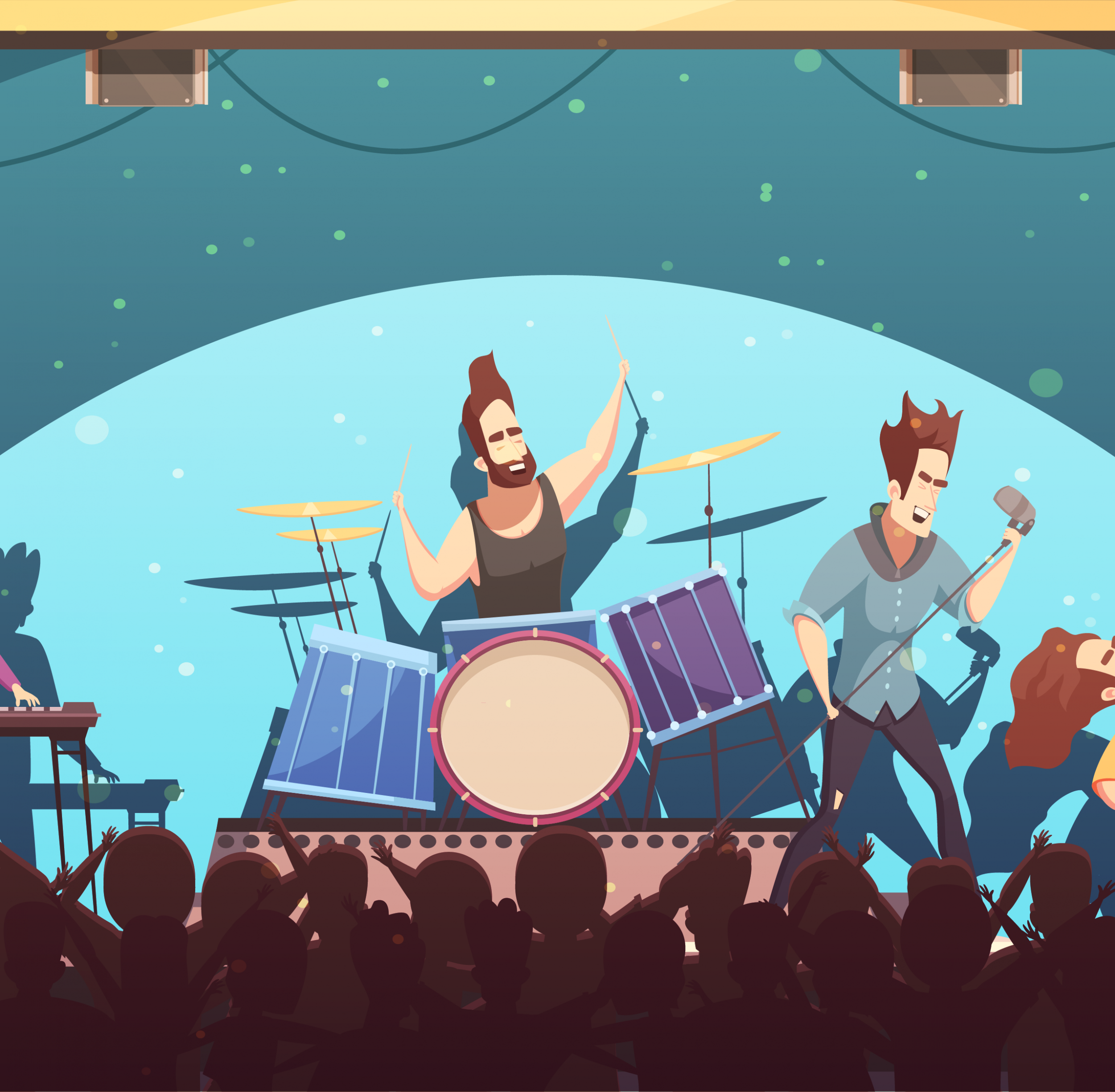 And as the concert ended…
I stood there exhilarated and exalted…🤩
Not knowing that just a few hours later…
I'd be staring down the barrel of a gun. 
Here's how it went down…
After the concert finished, I went back into our record store…
To help out with the post-concert rush…
And this lasted for about thirty minutes or so.
Then, as things were finally winding down…
A girl walked into the store and I thought she was pretty cute…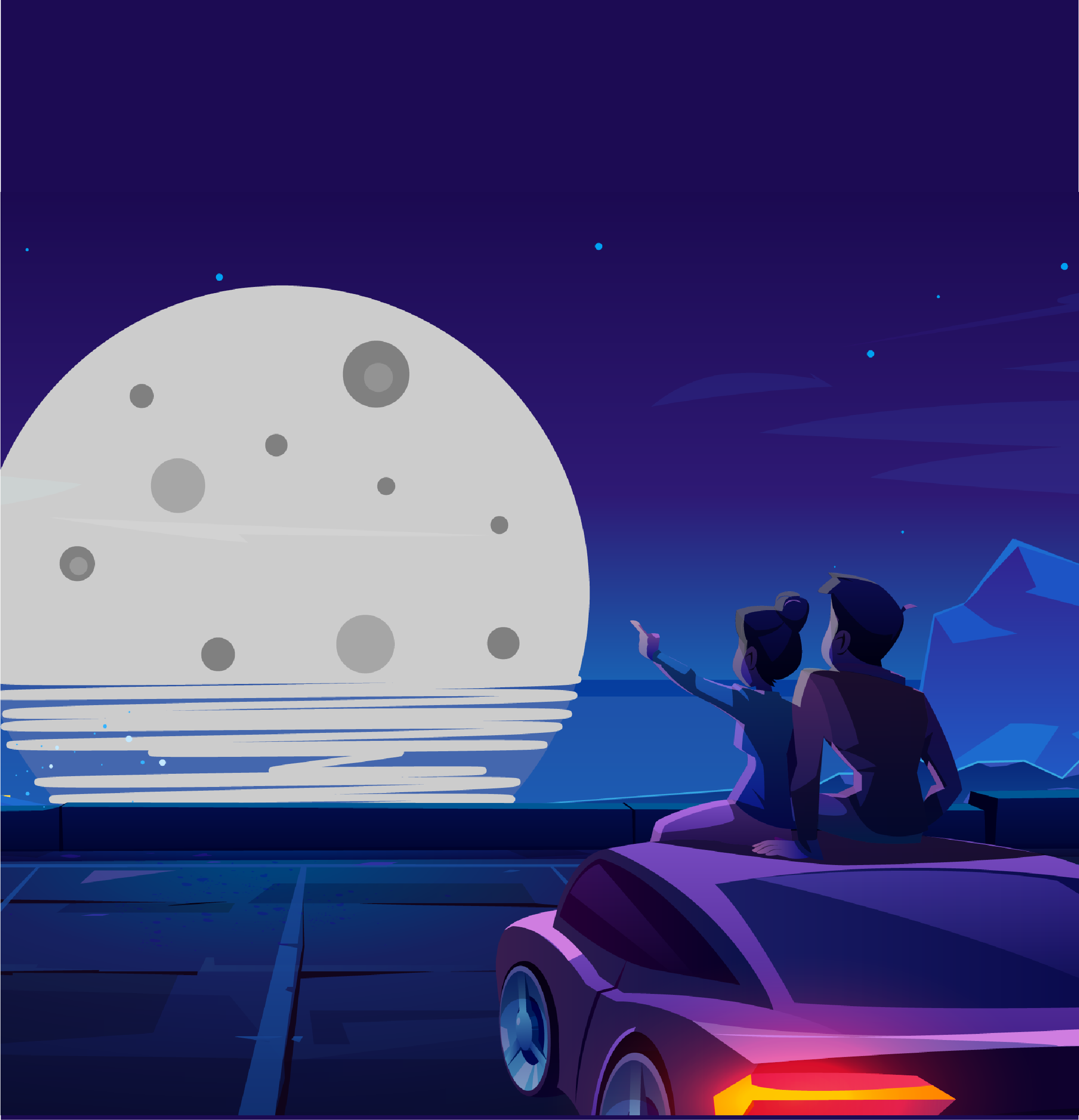 So we started talking about Atmosphere and other artists we liked…
And when she told me her friends had left already…
And she didn't have a ride back to her dorm at the University of San Diego…
I offered to give her a ride (this was before Uber – if you can imagine!). 😎
Well, at some point during the drive to her dorm…
We decided to make a detour and go to Mission Beach.
And when we got there, it was pretty much abandoned…
Probably because it was 11 pm on a cool weeknight in early spring. 🤷‍♂
So we said "screw it, let's go for a swim!"
Which, given that we didn't have any swimsuits…
Meant getting naked and jumping in the ocean.
I don't know if you've ever gone skinny dipping before…
But I'm gonna be honest with you – it's a lot of fun…😁
And after we'd finished swimming…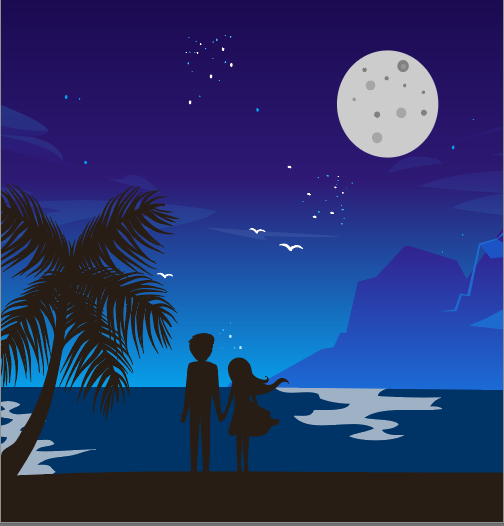 We threw back on our clothes…
Got in my car…
And drove across the street…
To a large park overlooking Mission Bay.
The reason we moved to the park is because it was even more isolated than the beach…
Which, I guess in my head I thought might be romantic…
And also, neither of us were old enough to get into a bar…
So it's not like we had a ton of options anyways.
Now as I was parking my car…
I did notice two dark shadows walking away from the parking lot and towards the bay…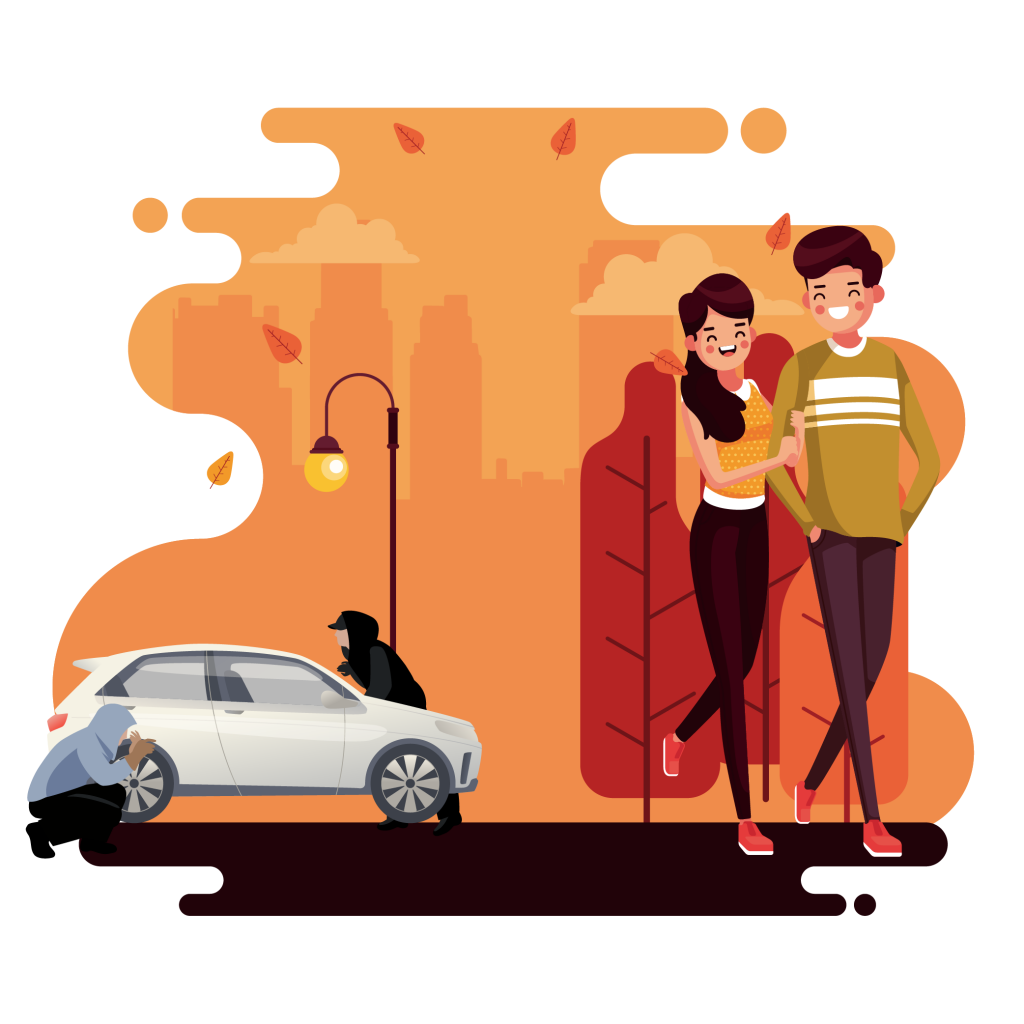 But I didn't think much of it in the moment…
We just got out of my car…
And walked over to a playground that was located maybe 50 yards away…
Then sat down on two swings…
And became lost in conversation.
Everything was going along pretty normally…
But then, suddenly, we weren't alone. 
In the distance I saw the two shadows coming towards us…
And as they quickly got closer…
I saw that both of them had their hoods up…
Bandanas over their faces…
And they both had pistols trained directly on us. 
It was a surreal moment…
The kind you don't really expect to happen in real life…
And because the guys had their guns pointed at us already…
I knew we couldn't run…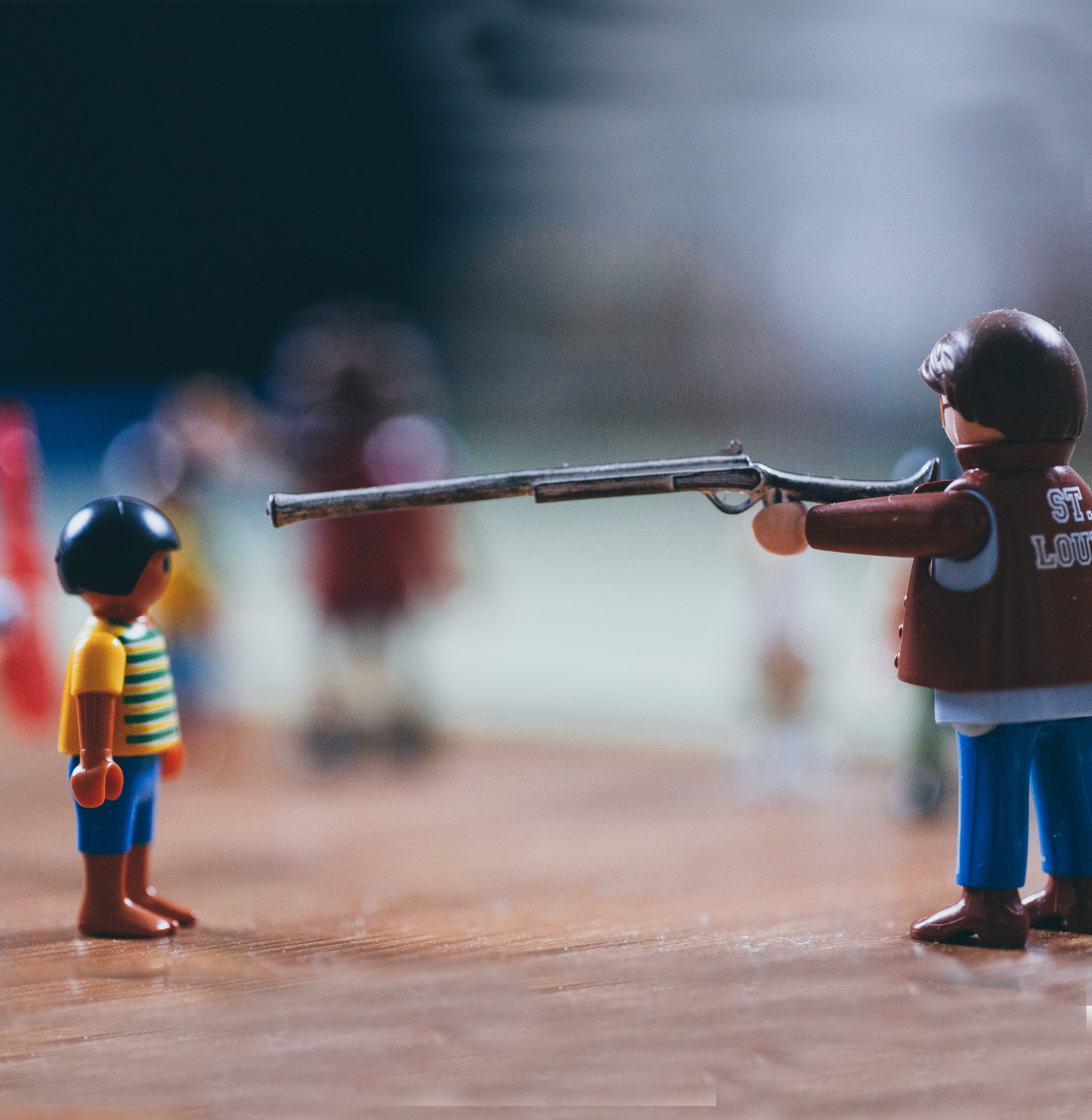 All we could do is sit there and wait for them to reach us.
When the two men did get to us…
One of them said to empty all of our pockets and give them everything…
"Your phone, your wallet, your car keys and"….
I don't remember if he listed anything after that…
But I do remember thinking "really, my car keys? This dude's going to steal my car too?"
That part really surprised me for some reason…
But anyways, I gave them my wallet and my car keys…
Though at first, I did keep my phone in my pocket…
Hoping they wouldn't check.
When the second man started patting me down though…
I immediately blurted out "oh shit, here's my phone I almost forgot I had it"…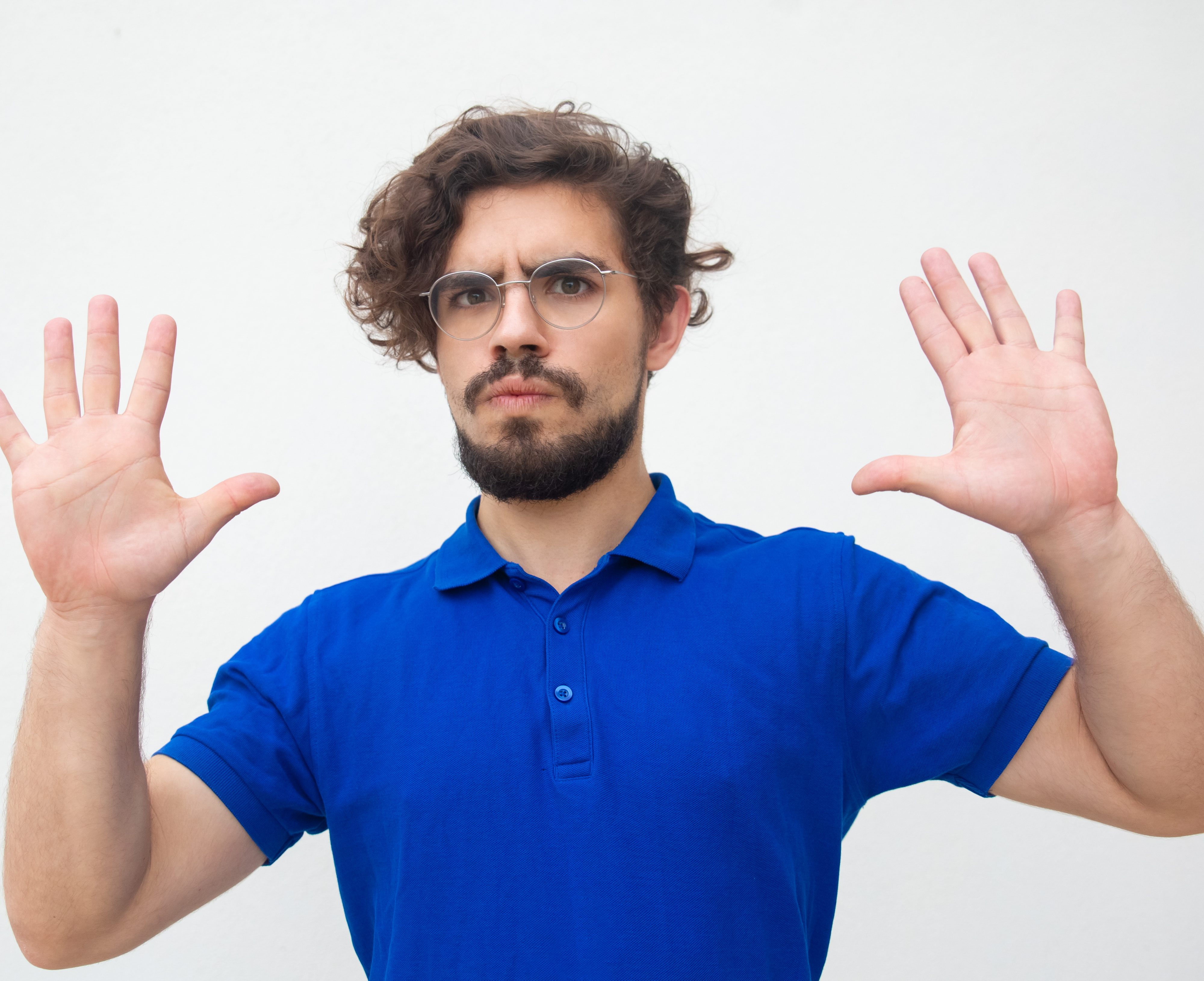 And I gave it to him…
Because I didn't want to get shot.
Oh, and one other thing that still stands out to me…
Is that the guy who was patting us down…
Kept telling the dude who kept his gun trained on us that "they're cool, they're cool"…
And it seemed like he had some fear in his voice as he said it…
Which I didn't understand at the time, but I do now (I'll explain in a minute).
Anyways…
I feel like I'm taking a long time to recount this to you…
But the whole thing happened in maybe 30 seconds.
And after we'd both been patted down and the guys had our phones, wallets…
And, in my case, car keys as well…
The first guy (the one who'd kept his gun on us the whole time)…
Told us to both get down on our knees and put our heads in the sand, then close our eyes.

So we did…
And as my face pressed against the sand…
I felt a gun nuzzled right up to the back of my head…
Which is not a great feeling.
Then the guy told us to count to 100…
And that if we looked up before getting to 100, they'd kill us.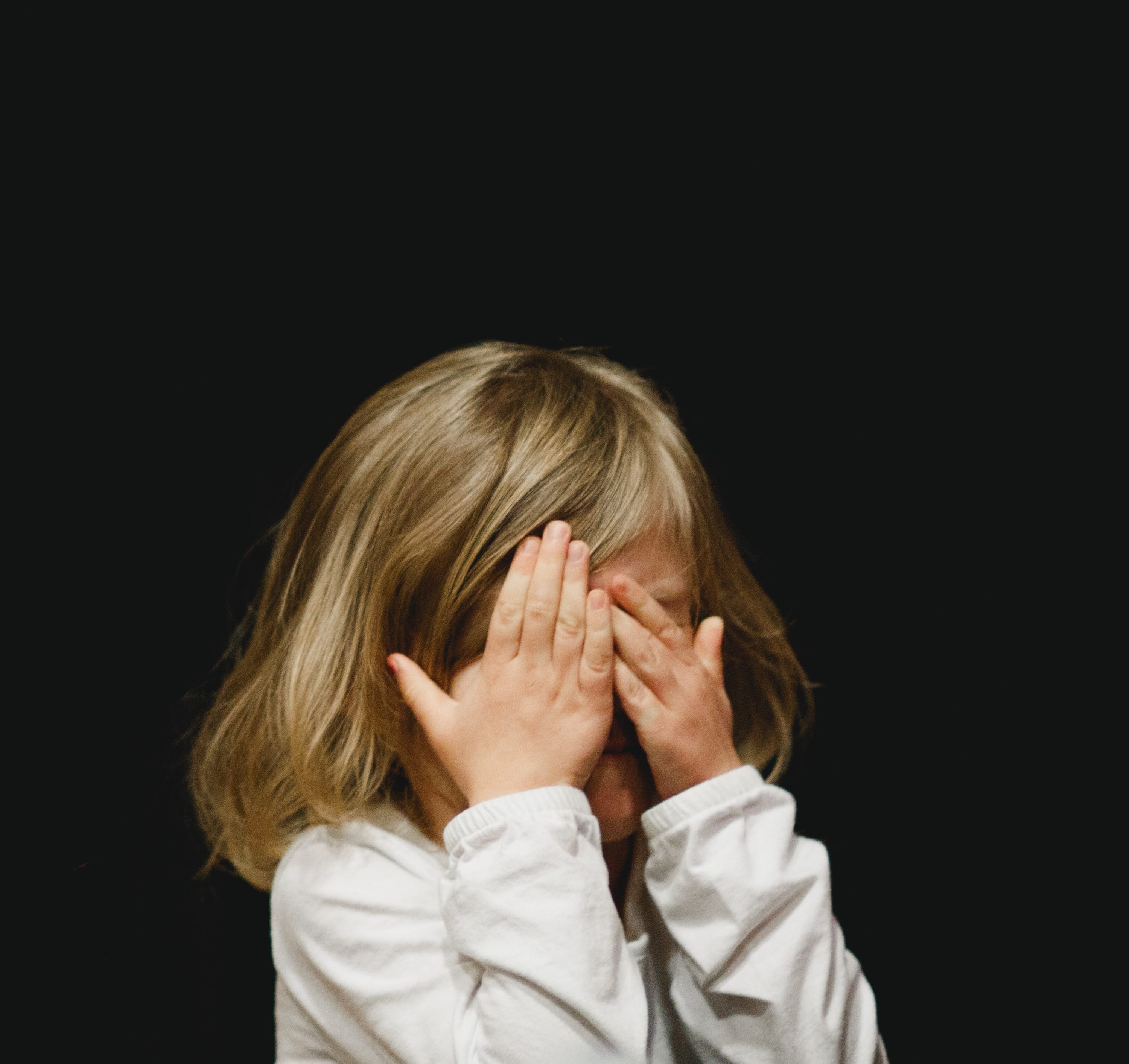 So we started counting…
And as we were doing that…
The guys ran to my car, started the engine, and took off.
After the two men had left…
The first thing I did was to verbally check in with the girl…
To make sure she was okay and not going to lose it.
She was in shock, hardly speaking…

So I led her out of the park and across the street to a taco shop…
Where I borrowed a phone and called my best friend Cameron to come pick us up.
To Cameron's credit, he jumped out of bed and got to us in about 20 minutes…
Then we dropped the girl off at her dorm at USD…
And Cameron drove me to my parents' house.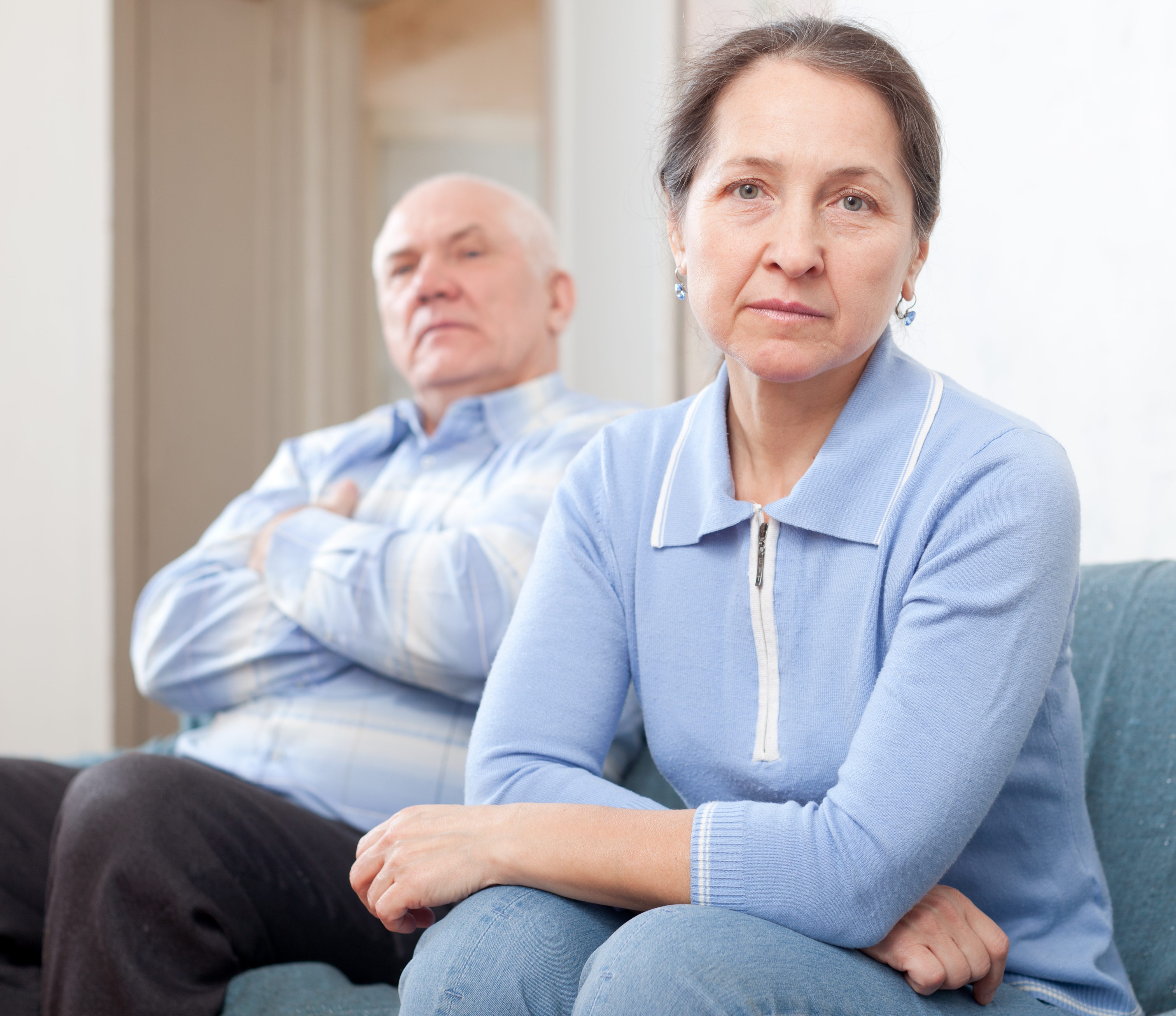 When I got to their house.
I was surprised to see that both my parents were standing out in the driveway. 
I didn't understand why at first…
But then I found out it was because the police had called them…
And told them that my car had been used in several commercial robberies that night…
Which led to a high-speed chase between an office, and the robbers.
Apparently at some point during the chase…
The guys had pulled off to the side of the road and ditched my car…
And as they ran…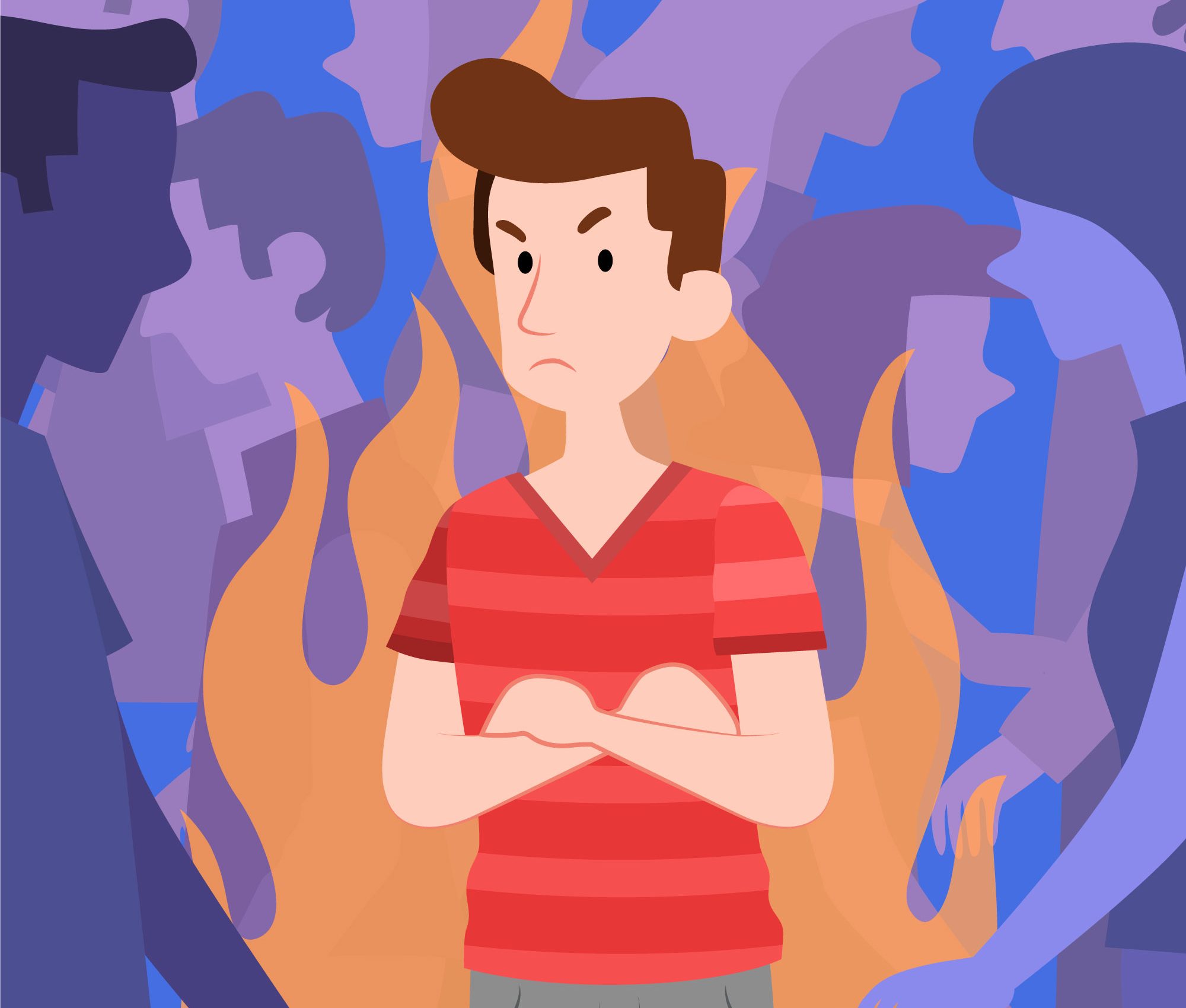 The police officer who'd been pursuing them saw that they both had guns…
And decided not to follow them because he didn't have backup…
Which I can't blame the guy for that.
What's kind of funny by the way…
Is that at first, my parents said they'd thought maybe it was ME in the car…
And honestly that's probably the only time during this whole ordeal that I actually got pissed…
Because I felt insulted they would even think that about me.
Okay so to wrap this up…
The next day, I got a visit from a detective on the San Diego Police Department…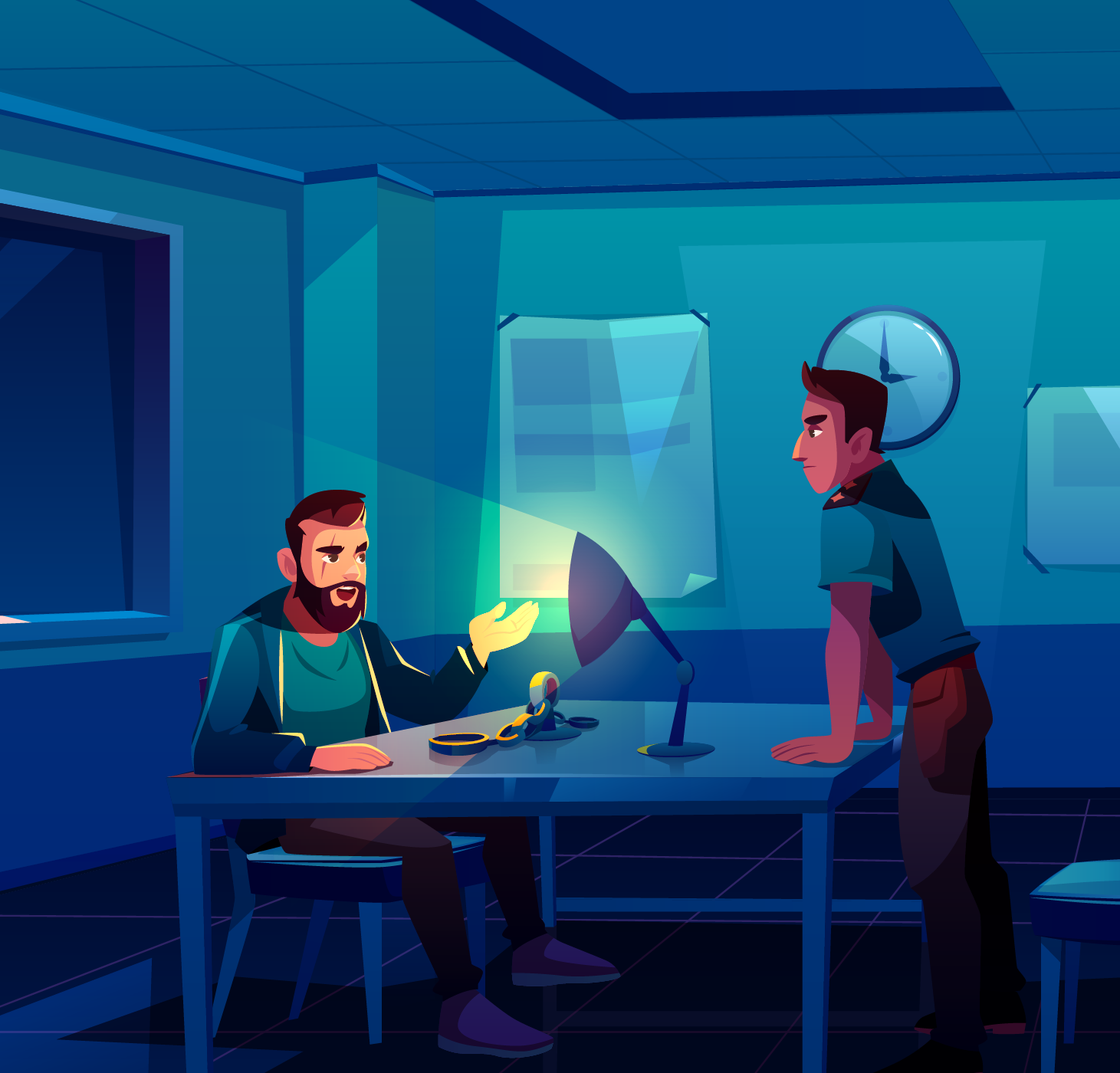 And he was the most stereotypical detective guy you can imagine…
Unshaven, his car a mess, smelled like booze, chain smoking cigarettes, you name it.
He took my fingerprints and DNA…
And asked me a bunch of questions about that night…
Then I didn't hear from him for several months.
When the detective did call me though…
The information he had to share was jolting.
He told me that the same guys who had robbed me and the girl…
Had since been involved in several other robberies…
Including multiple incidents where innocent victims had been shot and killed.
And while that was scary to hear…
The reason he was calling…
Is because apparently the guys had slipped up…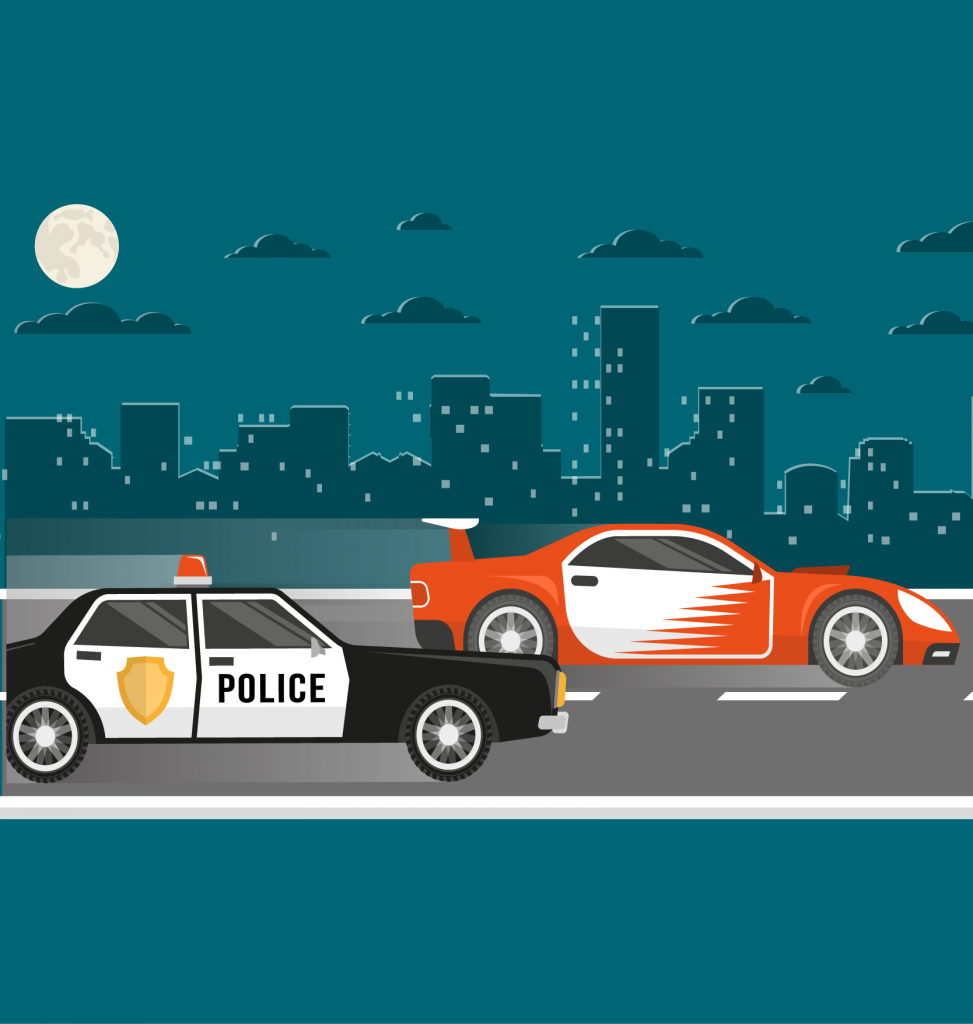 And during another police chase involving those guys and a stolen car…
They'd ditched the car on a highway overpass…
And one of the guys had then jumped off the overpass to try and escape…
Except it must have been a lot higher than he thought…
Because it turned out the guy was jumping to his death. 
Meanwhile, the other guy had still managed to get away…
But anyways, the detective said he just wanted to let me know.
And that's just about it.
I have no idea if they ever caught the other guy…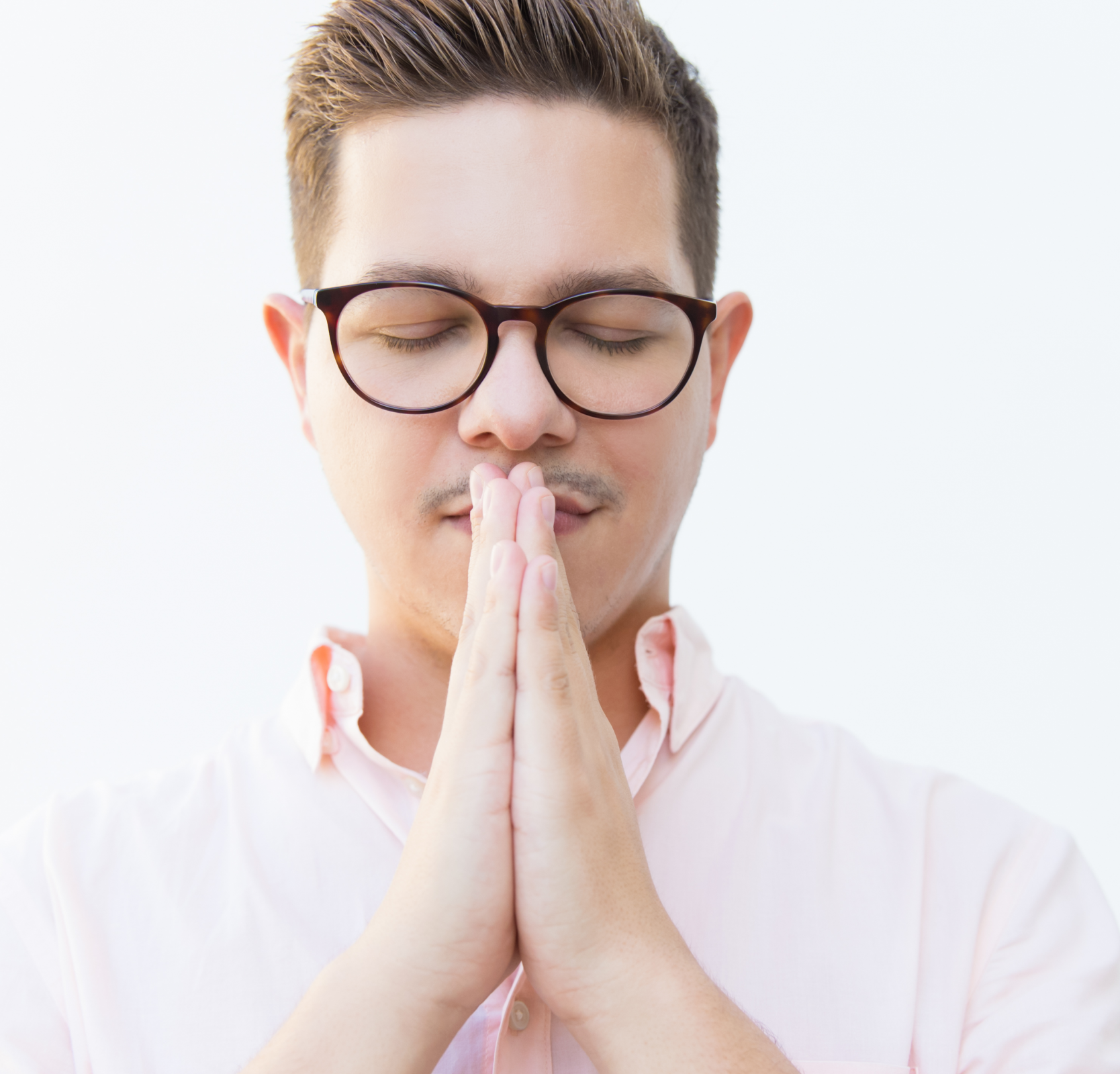 But when I think back to this…
I hope the one who died was the leader…

Not the one who was saying "they're cool, they're cool"…
Because that guy honestly seemed scared…
Like he was "going along with it" but genuinely didn't want anyone to get hurt…
But I'll never know.
So why am I sharing this with you?
I guess because this was a defining moment in my life…
But not in a bad way…
Actually, in a good way.
You see, the one thing that I was really proud of after this incident…
Is the fact that I remained incredible calm, collected, and cool the entire time.
I had a gun trained on me for over a minute total…
At one point a pistol was to the back of my head…
Yet my heart didn't skip a beat…
And if anything, I had this monkish aura about me.
I'm not saying this to brag…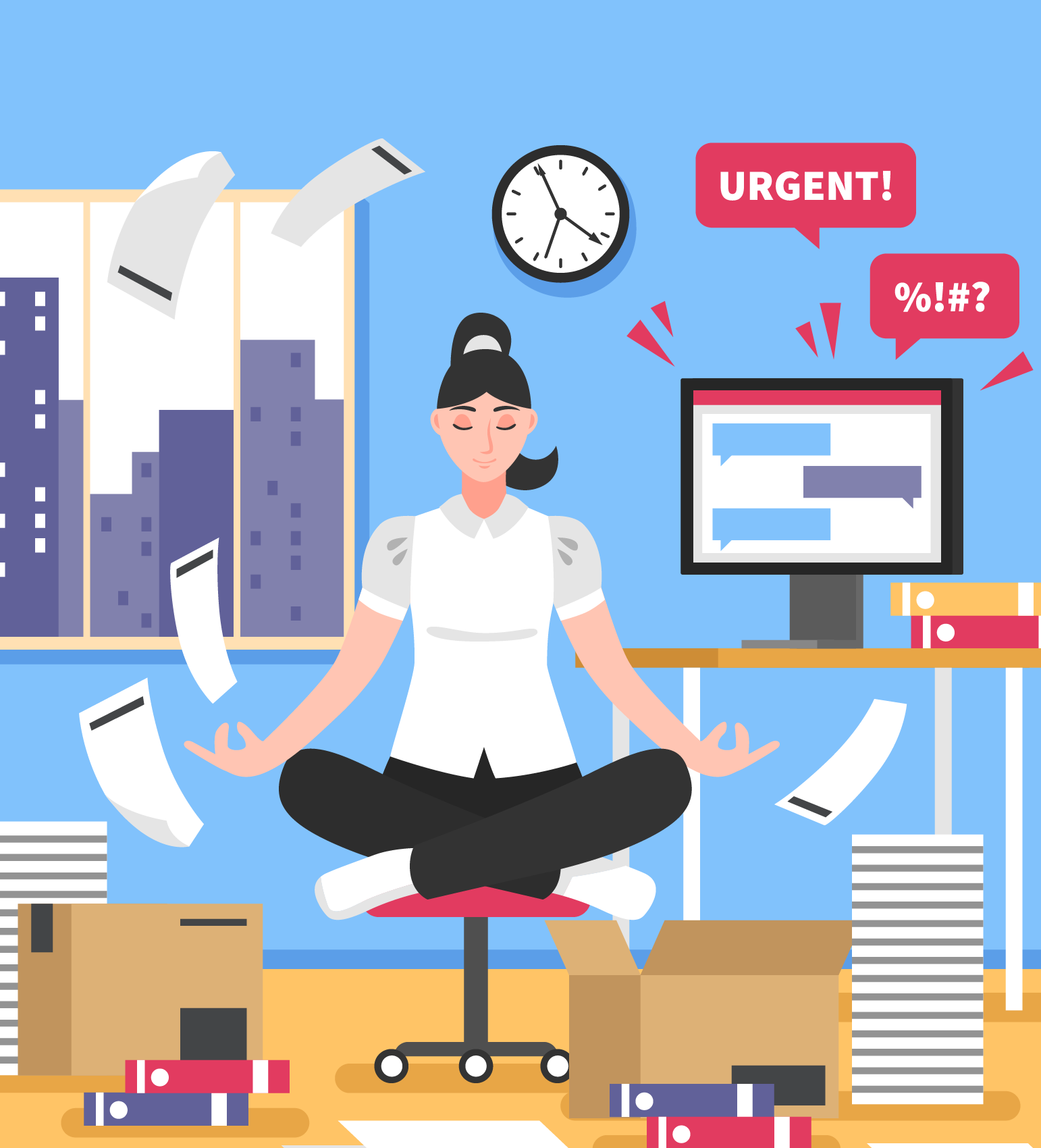 It just turns out that this is the way I get in high pressure situations…
And knowing that about myself actually increased my self-confidence quite a bit…
Because there's no truer test of a man's character than how he responds to a crisis.
– SPG
P.S. Thinking about it as I write this blog post…
Here are a few other times where I was extremely calm in a crazy situation…
1. When there was a Tornado extremely close to me and Laura's apartment in Pensacola
2. When I went skydiving – the instructor actually asked if I was okay because I was so quiet and said I was freaking him out, but I was in state of complete peace.
3. When my dad died
4. When I had to meet with 9 District Attorneys over some marketing claims I'd made (I'll tell you this story sometime, it worked out fine, but it was very intense. Me and an attorney on one side of a table, 9 DAs on another)…
And I'm sure there are other instances I can't think of right now.
These things sound intense, and they were…
But I like knowing that when stuff hits the fan…
I keep my cool.
P.P.S. This post originally came from an email I sent to my private list. If you want to see more stuff like this from me, you can apply to join my list using this link.