Why do people get into freelancing and entrepreneurship?🧑‍💻
There are a variety of reasons, but very often, it comes down to "freedom."🤩
I asked people on my list for their definition of freedom a while back…
There were close to 100 replies…
And no two answers were the same.🤷
In general, though, one of the big ways entrepreneurs and freelancers seem to define freedom is this:
"The ability to do what I want when I want to and to not be obligated to do things that I don't want to do."
In addition to that, a lot of people also correlate freedom with geography.
The harsh truth, though, is that these definitions of freedom are problematic…
And here's why: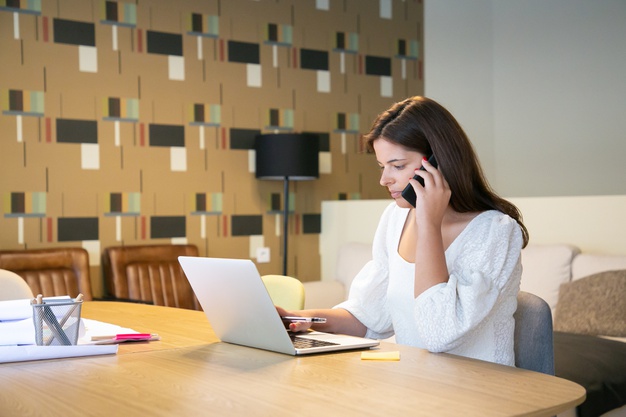 As a freelancer or entrepreneur, you still have a lot of obligations. You still need to get client work done, or hit a deadline for a launch, or have calls with teams, or get on the phone with accountants, or do one of numerous additional tasks.
You may have much more flexibility with your schedule or geographical location…
But almost by nature…freelancers and entrepreneurs will always have obligations, duties, and tasks that require their attention and action.
And to be successful, you'll need workflows, processes, cadences, and more…
Because without those things…
You generally won't be very successful, which means you won't have the money that freedom tends to require…
​​And even if you do have the money, you'll likely feel anxious and lost.
So when it comes to the freelancer or entrepreneur's definition of freedom…
The only people who really seem to attain that type of "freedom" are spiritual gurus, monks, and those who retire with enough money to last them forever.
(It also helps if those people don't have kids or if their kids are all grown up and out of the house).
Anyways though, it's telling that even when people do retire…
They tend to get bored fast…
So they choose to take up hobbies, or start a new business, or invest, or do something else.
The key word there is "choose"…
They aren't obligated to do any of these things…
Which is why that idea of retiring is a powerful aphrodisiac.
Here's the good news:
For many freelancers and entrepreneurs, the idea of "retirement" may be eventually attainable.
But if you can't really reach your defined state of freedom until you retire…
You have to wonder, what good does that do you?
Maybe it serves as a motivation…a promise…a way to trick your impulsive ego into delayed gratification…
But what happens if you die, or get seriously injured, or suffer some other catastrophe before your retirement comes?
What if the stock market crashes and your retirement funds get wiped out right before you're set to hang up your hat?
Waiting on retirement to be "free" seems like a sketchy and risky proposition at best.
So for me…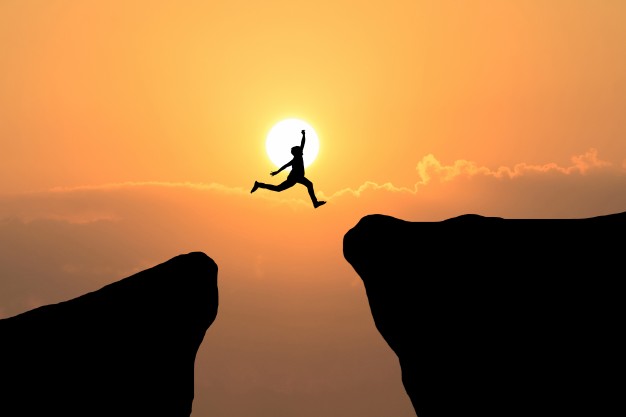 The idea of freedom as some end-state you eventually "get to" doesn't hold much weight.
And maybe, instead of viewing freedom as an "outcome," we should view it as a process.
Maybe for every commitment we make, obligation we shoulder, or action we take…
We should ask ourselves: "does this get me closer to my ideal state of freedom or take me further away?"
Do you get the distinction?
It's looking at "freedom" as an ideal…
In the same way "perfection" is…
And your goal is not so much to "become totally free"…
Rather, it is to continue living your life in a way that gets you closer and closer to the ideal…
Even though you may never reach it.
Hell, you may never even want to reach it…
Because again – what would you do with untethered freedom anyways?
Let's say this afternoon you find out some distant uncle died and left you $100MM…
What would your life become?
You'd be happy about the money, for sure.
You'd probably buy some stuff.
You'd hopefully talk to a financial advisor…
Then you'd make plans to travel and do other things, right?
If you're here reading this now, though, you probably wouldn't stop there…
You'd soon find you need something to fill the days and create meaning…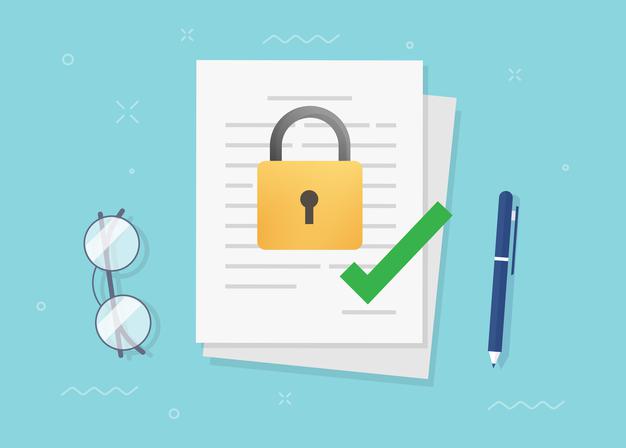 So I bet you'd consider starting a business…or investing in other businesses…or you'd start taking a hobby of yours more seriously…
And when you did something like that, what would come next?
Well, eventually, you'd start creating more duties and obligations for yourself…
Which, in turn, would require more and more of your attention and action.
If you become an investor – you're going to end up getting on a lot of calls and meetings…and they aren't really optional, at least not if you want to improve the chances of your investment succeeding…
Or, say your hobby is art…
You're good at it, and you decide to take it more seriously.
Well before long, you're submitting your art to contests, festivals, galleries, or whatever…
And all of this means deadlines, submission paperwork, and more.
When your art gets accepted somewhere, they want you to travel to present your work and speak about it…
And maybe your art "career" really starts taking off, and you realize you need to hire an assistant, or a PR team, or one of a dozen other employees to make your life "easier."
Suddenly, that's a lot more obligations, duties, and required actions, right?
Now, of course, if you've got $100MM in the bank and you've been smart with your money…
Then you could just choose to walk away at any given point…
And maybe that's another part of the freedom we should strive for:
The ability to walk away from duties and obligations…
Regardless of whether or not you actually decide to do so.
This, implicitly, has optionality…
You get to choose…
And there is freedom in our choices.
– SPG
P.S. This post was written as a bit of a free flow. I have a lot of thoughts on freedom and how it relates to entrepreneurship and freelancing. I think that, if I were to write a book – this would be one of the top candidates (how to "practice freedom" on a daily basis…or how freedom is a process that can be optimized). So if you made it this far, thank you for indulging me 🙂
P.P.S. To state the obvious, I'm talking about freedom in the context of entrepreneurship and freelancers here. I'm not talking about freedom from slavery. Or freedom from chemical addiction, or freedom from totalitarian tyranny.
* This post originally came from an email I sent to my private list. If you want to see more stuff like this from me, you can apply to join my list using this link