Most of you guys probably don't know this about me, but I own a small stake in a Sports Agency.⛹‍♀
It was started by one of my best friends, he grinded long and hard to get it up and going, and there's still a long way to go.

But, what's cool is that today, we do have several players in the NFL and MLB — 
…along with a huge list of clients who are on practice squads or in the Minors, and who have a chance at making it to the pros at some point.
Some of our clients on the football side include Austin Ekeler (LAC), Reggie Gilbert (Min), Emmanuel Mosely (SF), Cameron Batson (Ten), Stacy Keely (Min). And on the baseball side Phillip Diehl (Rockies) and Cory Abbot (ranked as the Chicago Cubs #6 Prospect).🏈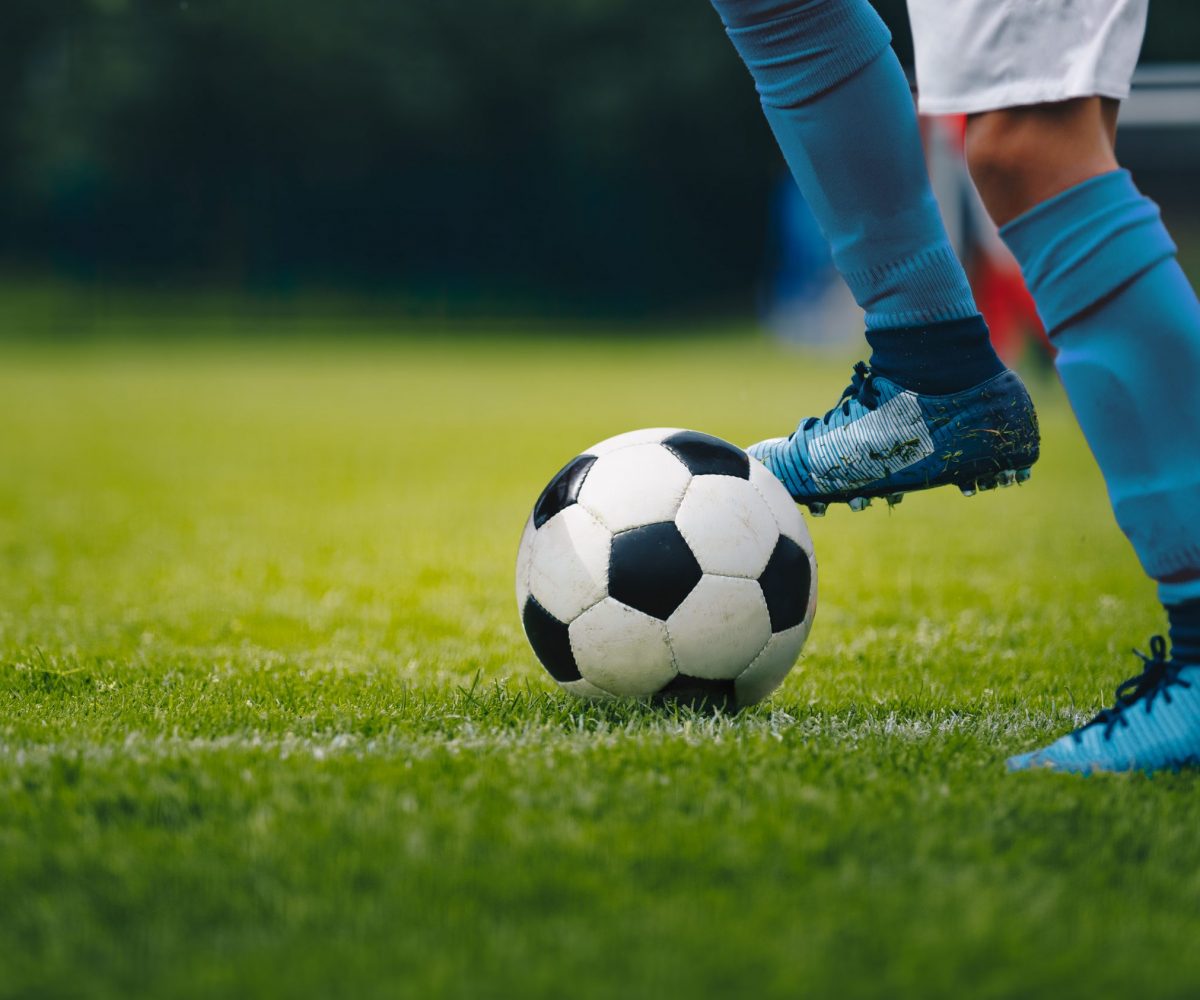 There's actually a bunch of really interesting stuff behind the strategy my friend used to grow the Agency.
He realized early on that he was never going to compete with the mega agents out there for the big named College and High School Prospects. So instead, he went after the borderline guys. The dudes with the physical talent and attributes required to be successful, but who had been overlooked for whatever reason. The first couple years, this led to getting guys on NFL practice squads, but no-starters. But, what my friend realized is that if you get enough guys on NFL practice squads, eventually some of them are going to get their shot,🎯 and a few of them may even turn that shot into an exceptional and lucrative career. And that's exactly what has begun to happen.
This brings me to Stacy Keely.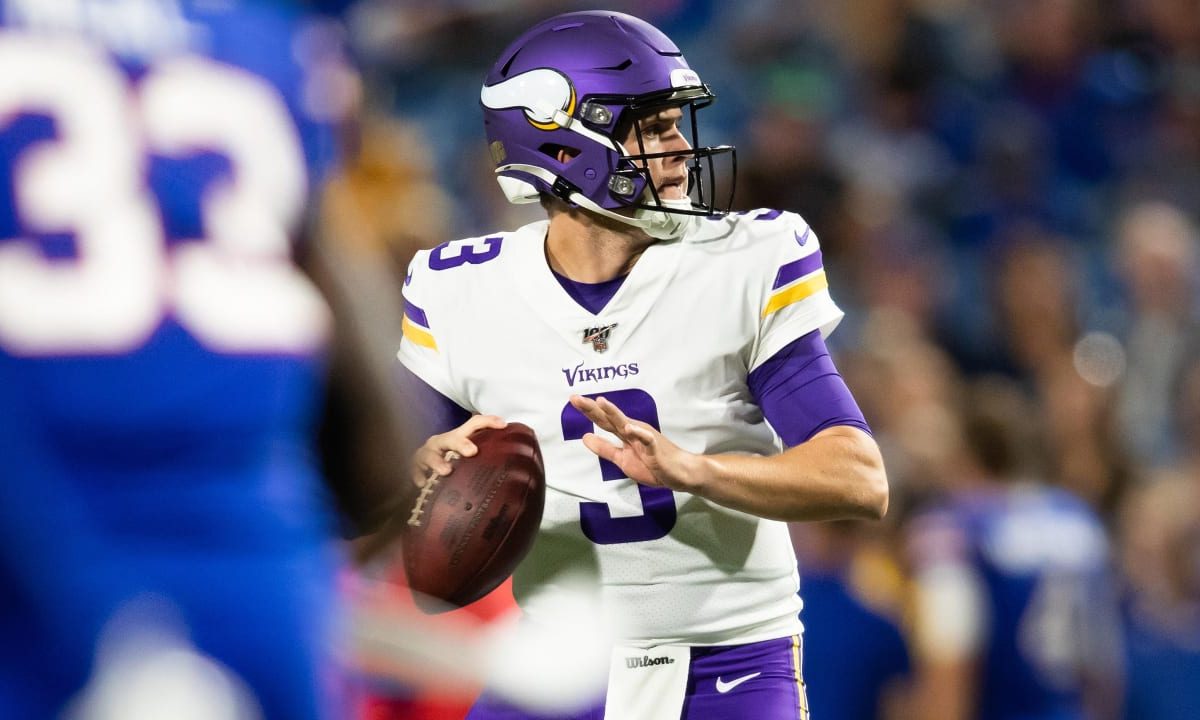 Stacy is DE for the Minnesota Vikings. He's 6'7" and 265lbs. He started out the year on the Vikings' Practice Squad, but now he's on the team, taking snaps, and making a big impact. All of the feedback we've (the Agency) gotten from the Vikings organization so far is that they love what they see, and they want Stacy to be a part of their Defense for a long time to come. Of course, nothing in the NFL is certain, but it does look promising.
So, anyways…
This week is the Vikings bye week, so we offered to fly Stacy out to Las Vegas for a few days so he could relax, have fun, and blow off some steam…
And Tuesday night, me, Cameron (the Agency founder), and Travis (VP of Football Operations) took Stacy out to dinner at Joe's Stone Crab and then hit the club for a bit after that.
The whole night was a lot of fun…
But, what really stood out to me was a conversation we had during dinner.
Travis asked Stacy what he thought the key was to getting off the practice squad and onto the starting roster of an NFL Team. Because the truth is – it's not easy to do. A TON of guys spend years on practice squads but never see a single snap on Sunday. So, how was Stacy able to do it?
I thought it was a great question, and Stacy gave an equally great answer, which I've summed up below:
Stacy said the first thing he did was to pay attention to the guys ahead of him.
The guys who were firmly on the roster of the Vikings and getting significant playing time. How did they handle themselves? What did they do?
He mentioned that for those guys – he noticed that most of them showed up earlier and stayed later. When they weren't at work, they were at home, getting rest, taking care of their bodies, and staying out of trouble. They weren't out partying and trashing their bodies.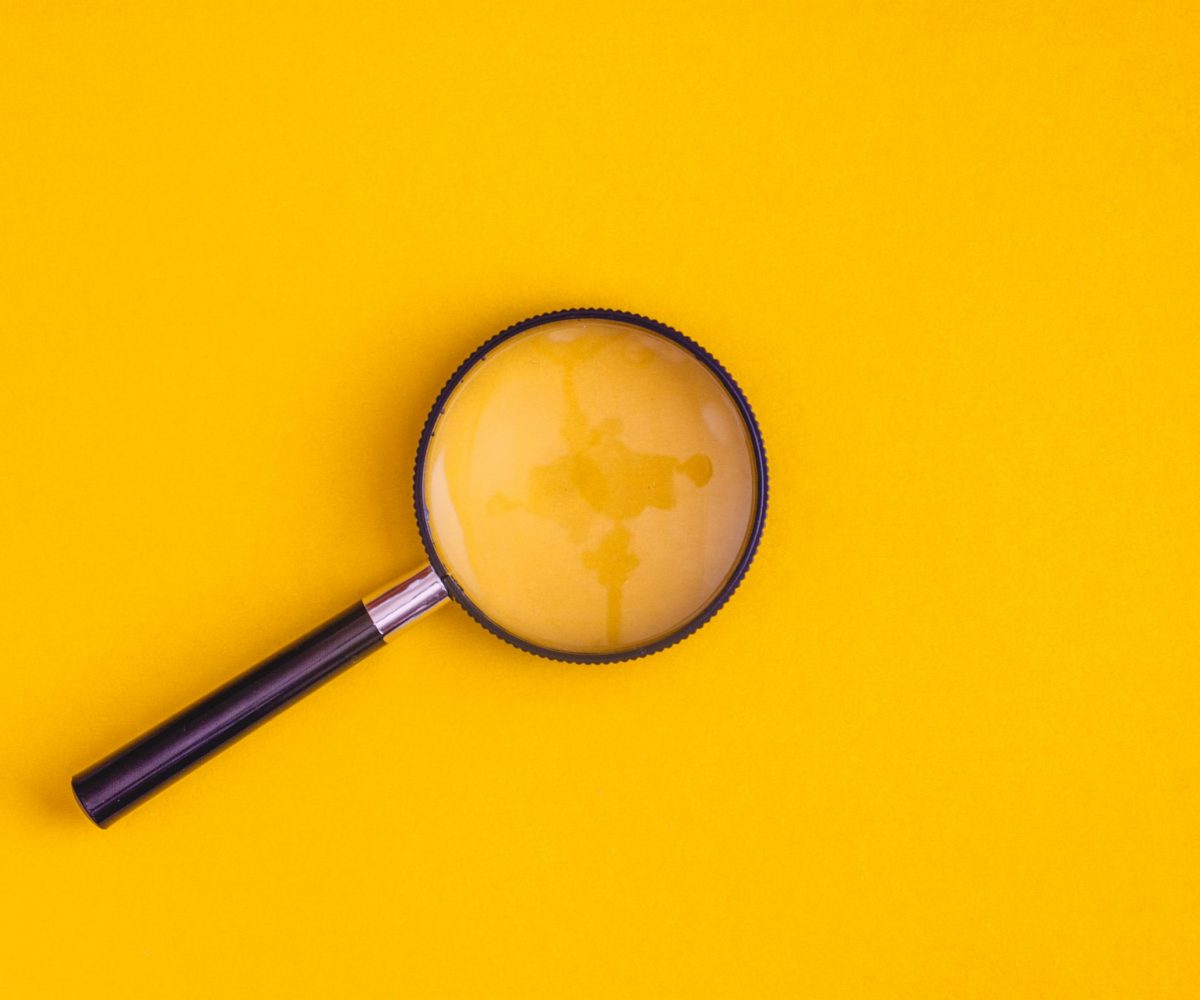 Then there's the playbook.
Stacy talked about how he studies the playbook obsessively. Every single day. Even once he "knows" the plays, he studies them more. It's a part of him.
The reason why is because he wants to make DAMN certain that whenever his name is called, and he gets a chance, it's automatic. He's not having to think about where he's supposed to be, or what he's supposed to do. All of his focus can go towards executing every play to the absolute best of his ability.
I loved this answer from Stacy.
Especially since this was coming from a 24-year-old "kid"…
It shows a ton of maturity and wisdom.
And honestly, it's rare.
To put it in perspective, we have another guy on our Agency who is physically a monster and wildly talented. Yet, he's been to multiple practice squads and we're not sure if he's ever going to get a chance at playing in the NFL. And the main reason why is the guy's mindset and work ethic are the complete opposite of Stacy's.
And, here's the thing…
There are a lot of takeaways here that can be applied to copywriting, freelancing, and entrepreneurship too.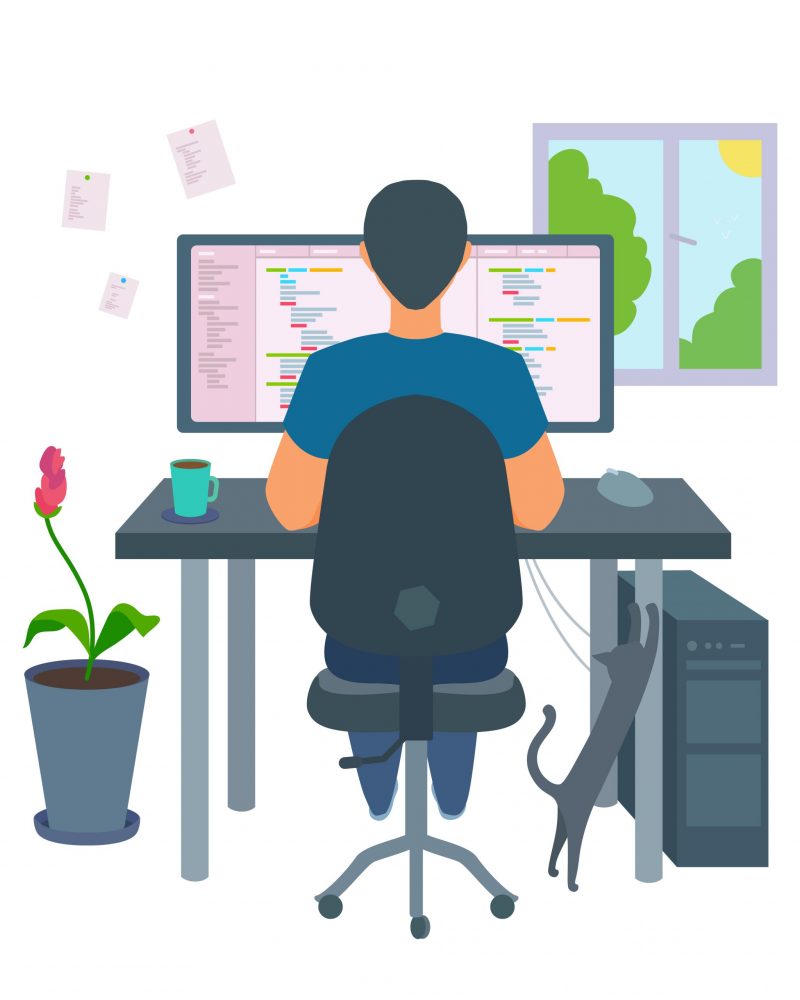 The first one has to do with work ethic. Especially when you're first starting out – show the F up. Start early, do the reps, put in the work.
Also pay attention to those who are where you want to be.
Model off of them. Emulate them.
In copywriting – this is why it's so important for new copywriters to spend a lot of time reading other people's Big Winners. When you study what's working every single day, you start to notice patterns. It begins to rub off on you
And then don't just study the greats during your first few months, or your first year, and stop. Keep doing it. Make it a lifelong practice.
For me personally – I read other people's sales letters all of the time. And I will actually transcribe their entire letter, line by line.
If I'm one of the most successful copywriters who is active today (both in my earnings and my copy's performance) and I'm still doing this – then that's probably something to pay attention to.
And then finally – take care of yourself both physically and mentally.
This doesn't mean you can't have any fun…
Tuesday night with Stacy we were having some drinks, got a table at Omnia, etc.
But that's not the norm for Stacy at all. In fact, this was his first trip to Vegas ever and one of the first times he'd ever been to a club. And he earned it. It's his one off-week of the entire football season – so frankly, it would be sad if the guy didn't go out and have some fun.
Normally though, Stacy is waking up early, going to bed early, eating ultra-healthy, and spending time reading the playbook. And what's that done for him? Well, he went from an undrafted walk on to playing on the Minnesota Vikings.
Here's some perspective:
A High School Senior has a 0.09% chance of ever being drafted by an NFL team.
An NCAA Div 1 player has about a 2% chance of being drafted by an NFL Team – but tons of guys who get drafted by NFL teams never actually make the squad (especially 6th and 7th rounders).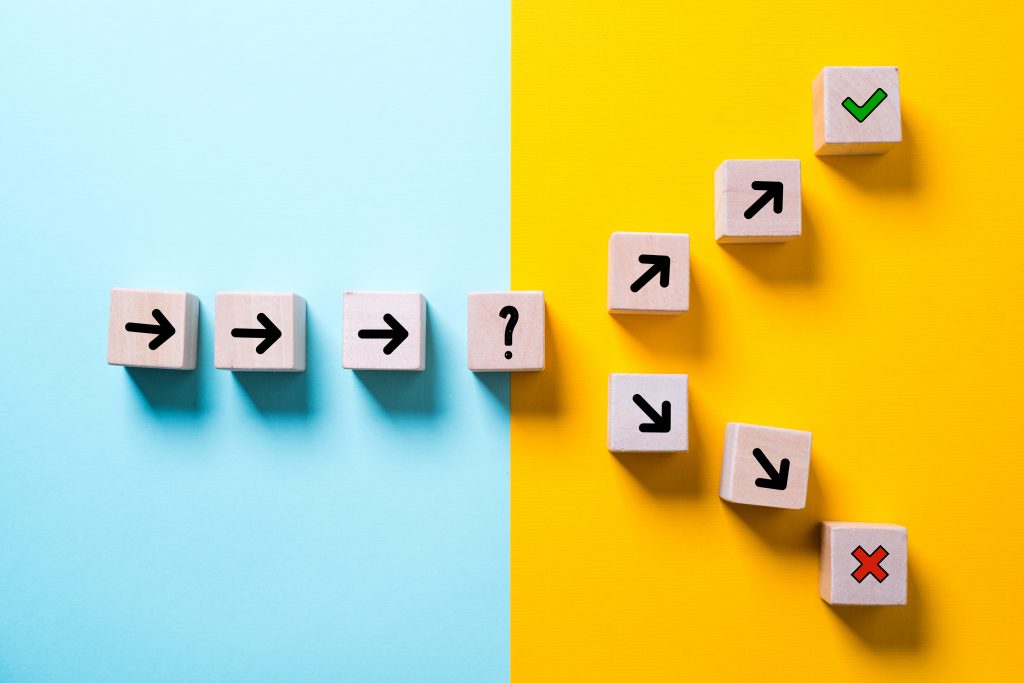 So, the point is – what Stacy has managed to accomplish is quite rare.
Yes, he's got physical gifts, but that doesn't mean SHIT. It really doesn't.
I can tell you this from watching the Agency grow over the past 7 years…
There are TONS of guys who are way over 6'5" and who are 250lbs of pure muscle, and they never even get invited to a practice squad.
So, gifts are great…
But ultimately, it's what you do with those gifts that matters the most.
—
Hope you guys found this interesting and useful.
-SPG
P.S. This post originally came from an email I sent to my private list. If you want to see more stuff like this from me, you can apply to join my list using this link.