This morning I woke up, let the dog out, made coffee, then sat down in front of the computer.🧑‍💻
That's pretty much my normal routine, but with one exception.☝️
I left Facebook open on one of my browser tabs last night…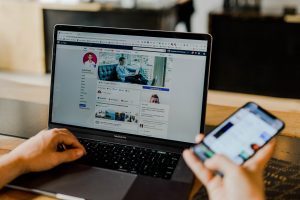 And so, after a minute or two of reading the news, I noticed that FB was open and clicked on that tab.
My intention was to just "x" it out…
But when I clicked over, I saw a notification from Facebook.
It said something I posted had been removed for not following community guidelines…
Which pissed me off…😡
Though it also wasn't surprising…
Because this was what I'd been afraid of initially, and what my whole post was about – that you can't post something contrarian without fear of Facebook censoring you, de-platforming you, and in some cases harming your economic livelihood.
Well yeah, I got censored…
And they also gave me a warning that if I violate their rules again, I could be temporarily de-platformed…
Which, in turn, would hurt my economic livelihood since Copy Accelerator is run largely on FB.
So anyways, I shared a screenshot of the message from Facebook and wrote a little blurb…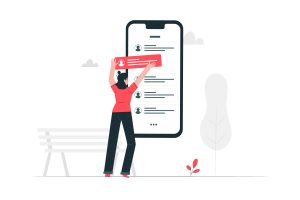 And got a lot of engagement (something like 82 comments in the first 2 hours).
Further, I also went ahead and sold the remaining Facebook stock I had….
Because I can't support the platform.
Okay, so all of that is great…
But here's the thing:
When I sat back down to my computer at about 9 am my time…
The first thing I did was go back through all of the comments and start responding to people, and in some cases debating them…
And quickly I realized how I felt angry, scatter-brained, low-energy, and unmotivated.
"Oh shit, I said to myself. I just fell into the Facebook trap."
You see, here's the thing:
I believe what I said about censorship is important, and I wanted to share it…
But by deciding to go deep into FB first thing in the morning…
I made an unconscious decision to fry my brain and f—k up my day.
The reason why has everything to do with DOPAMINE.
That's what Facebook does. Those likes and comments release dopamine. Every time. Little hits to your brain…
And it turns out that shocking your poor primate brain with near-constant little blasts of dopamine isn't particularly healthy.
Slot machines have the same effect on the brain…
And so do hard drugs (baby just one more hit).
So, what I realized is that I wasn't following my own rule…
Which is not to engage on Facebook until later in the day.
Now one day of doing this isn't the end of the world:
I'm glad I recognized what happened and "x'd" out of Facebook…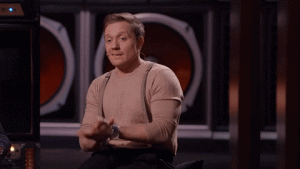 And I'm not that guy who goes, "oh well, now my whole day is ruined because _____ happened." (I actually hate when people act that way – I think it's a major sign of weakness.)
With that being said, though…
It was a good reminder.
Usually I don't let this happen…
But I know a lot of people who go through a similar experience to what I just shared pretty much every day…
And the truth is, it probably plays a huge role in their lack of motivation and productivity.
That's why I wanted to share…
To remind you to avoid the Facebook Trap as well 🙂
– SPG
P.S. This post originally came from an email I sent to my private list. If you want to see more stuff like this from me, you can apply to join my list using this link